Final Fantasy VIII | World Map
Ecco qui la mappa del mondo di Final Fantasy VIII: sono presenti le città, i chocoboschi, i luoghi dove avvistare gli UFO e la posizione dei tre Garden, oltre alle varie locazioni.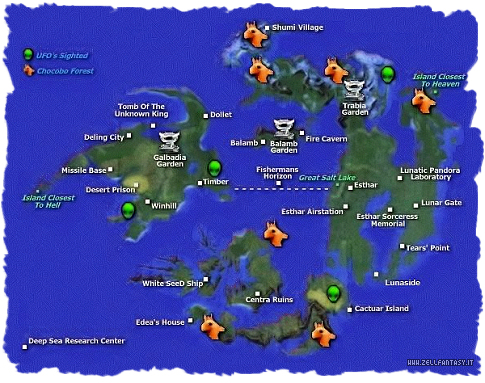 I nomi dei luoghi segnati sulla World Map sono in inglese. Tuttavia sono facilmente riconducibili a quelli della versione italiana di FFVIII.
L'Isola più vicina all'Inferno e l'Isola più vicina al Paradiso sono rispettivamente indicate con "Island Closest to Hell" and "Island Closest to Heaven".