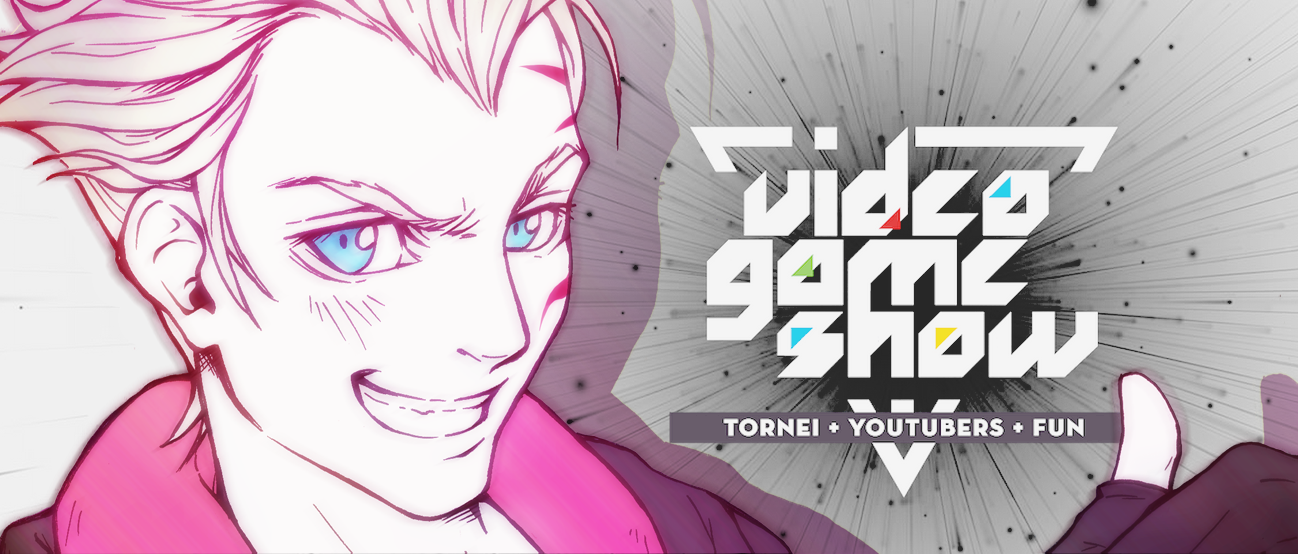 L'abbiamo annunciato più volte via Facebook e lo ripetiamo qui, cogliendo l'occasione per darvi qualche informazione in più: domenica 13 marzo Zell's Fantasy sarà ufficialmente presente al Cartoomics/VideoGameShow di Fiera Milano (Rho)!
Dalle 9:30 in poi ci troverete presso l'area StreetPass del segmento VideoGameShow dove, grazie a Nintendo, si terrà il raduno "Bravely Second + Hyrule Warriors: Legends" in collaborazione con la community Pokémon Millennium.
Qui sotto trovate la planimetria del Cartoomics con l'indicazione di dove saremo posizionati (clic per ingrandire l'immagine).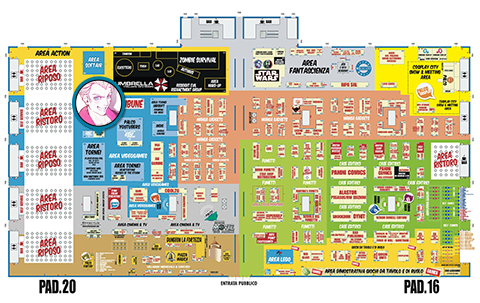 Tutti i partecipanti al raduno fantasy riceveranno (fino ad esaurimento scorte) un codice per scaricare il Gathelatio Bonus Set in Bravely Second: End Layer!
Passate a trovarci per ottenere altri gadget (tra cui bloc-notes e portachiavi esclusivi) o anche solo per un saluto!
Ulteriori informazioni sull'evento sono disponibili all'indirizzo www.videogameshow.com.
Fate clic qui, invece, per leggere alcune informazioni molto utili su come raggiungere la fiera.
Non mancate!
Zell
Il mio vero nome è Stefano e sono nato nello stesso anno di uscita del primo Final Fantasy. Nel 2000 ho aperto un sito su Final Fantasy VIII, ignaro del fatto che avrei condannato buona parte della mia vita a parlare dei giochi targati Square (per ora senza rimpianti). Videogiocatore dai tempi dell'Amiga 500, amo la musica, i libri gialli e thriller e soffro di dipendenza da serie TV. Contrariamente agli stereotipi legati ai fan di Final Fantasy, non sono un fan né dei manga né degli anime e il mio genere preferito non sono i giochi di ruolo bensì... Guarda dietro di te! Una scimmia a tre teste!
Recenti/prossime uscite
Final Fantasy XVI
22.06.2023   PS5
Final Fantasy VII Ever Crisis
07.09.2023   iOS | Android
Dragon Quest Trasures
14.07.2023   PC
Fullmetal Alchemist Mobile
2023   iOS | Android
Dragon Quest Keshi Keshi
2023   iOS | Android
Dragon Quest III Remake HD-2D
2023   ???
Infinity Strash – DQ: The Adventure of Dai
28.09.2023   PS4 | PS5 | NSW | PC | XBX
Dragon Quest Monsters: Il principe oscuro
01.12.2023   NSW
Kingdom Hearts Missing-Link
2024   iOS | Android
Final Fantasy VII Rebirth
29.02.2024   PS5
Dragon Quest XII: The Flames of Fate
???
Kingdom Hearts IV
???