A causa di problematiche di vario tipo, che vi avevamo raccontato in un nostro articolo dedicato, Square Enix non è riuscita, almeno fino ad ora, ad offrire una versione in alta definizione dell'originale Final Fantasy VIII. Con grande sorpresa da parte dei fan, la software house giapponese ha annunciato in occasione della sua presentazione all'E3 che un'edizione rimasterizzata di Final Fantasy VIII, intitolata Final Fantasy VIII: Remastered arriverà su PlayStation 4, Xbox One, Nintendo Switch e PC (Steam) nel corso del 2019. Questa nuova edizione è attualmente in sviluppo in collaborazione con Dotemu, sviluppatore e publisher di videogiochi specializzato in retrogaming.
Per festeggiare l'annuncio, è stato pubblicato un primo trailer nel quale si possono vedere il logo del gioco, filmati pre-renderizzati e scene di gameplay, con tanto di modelli e texture aggiornate.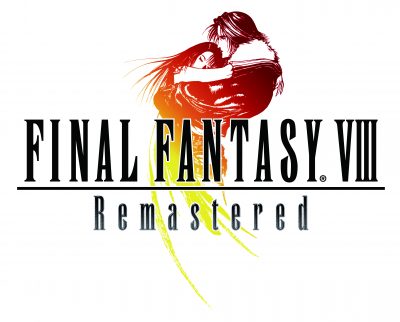 Nel sito ufficiale giapponese del gioco sono presenti vari screenshot di questa nuova edizione, tra cui un paio di screenshot comparativi nei quali si possono vedere le differenze in termini grafici rispetto all'originale per PlayStation. Tutti i modelli dei personaggi sono stati aggiornati e presentano ora texture più definite, ed il modello di Squall è stato reso più simile alla sua controparte nella serie Dissidia. Maggiori informazioni sul gioco, tra cui una data d'uscita più precisa, verranno rivelate prossimamente.
Nao
Mi chiamo Luca e dal 2009 aiuto Stefano con il sito per passione, in particolar modo per quanto riguarda le notizie e i social. Oltre a scrivere per Omnia Crystallis, sono anche un collaboratore di IGN Italia, per il quale scrivo recensioni, articoli e traduzioni. Ho iniziato a considerare i videogiochi una passione intorno al 2006, anno in cui ho scoperto quello che ancora oggi è uno dei miei personaggi videoludici preferiti di sempre: Lara Croft. I miei generi preferiti sono i JRPG, gli action adventure, le avventure grafiche e gli horror.
Commenti
Recenti/prossime uscite
Echoes of Mana
27.04.2022   iOS | Android
The Centennial Case: A Shijima Story
12.05.2022   PS4 | PS5 | NSW | PC
Dragon Quest Builders
26.05.2022   iOS | Android
Live A Live
22.07.2022   NSW
Octopath Traveler: Champions of the Continent
26.07.2022   iOS | Android
NieR:Automata TEOYE
06.10.2022   NSW
Forspoken
11.10.2022   PS5 | PC
Harvestella
04.11.2022   NSW| PC
Dragon Quest Treasures
09.12.2022   NSW
Valkyrie Elysium
2022   PS4 | PS5 | PC
The DioField Chronicle
2022   PS4 | PS5 | XB1 | XSX | NSW | PC
Front Mission 1st: Remake
2022   NSW
Final Fantasy VII Ever Crisis
2022   iOS | Android
Just Cause Mobile
2022   iOS | Android
Kingdom Hearts Missing-Link
2022   iOS | Android
Fullmetal Alchemist Mobile
2022   iOS | Android
Dragon Quest Keshi Keshi
2022   iOS | Android
Dragon Quest III Remake HD-2D
2022   ???
Infinity Strash – DQ: The Adventure of Dai
2022   PS4 | NSW
Star Ocean The Divine Force
2022   PS4 | PS5 | XB1 | XSX | PC
Romancing SaGa -Minstrel Song- Remastered
2022   PS4 | PS5 | NSW | PC | iOS | Android
Crisis Core -Final Fantasy VII- Reunion
Inverno 2022/23   PS4 | PS5 | XB1 | XSX | NSW | PC
Final Fantasy XVI
Estate 2023   PS5
???   PC
Final Fantasy VII Rebirth
Inverno 2023/24   PS5
Dragon Quest XII: The Flames of Fate
???
Kingdom Hearts IV
???