Durante la conferenza di Sony PlayStation, tenutasi in occasione dell'E3 2018, è stato mostrato un ulteriore trailer di Kingdom Hearts III. Nel trailer è possibile vedere per la prima volta alcune cutscene e scene di gameplay tratte dal mondo dei Pirati dei Caraibi, così come il nuovo look di Kairi.
Oltre a ciò, sono state annunciate una collection in esclusiva per PS4 comprendente Kingdom Hearts HD 1.5 + 2.5 ReMIX, Kingdom Hearts HD 2.8 Final Chapter Prologue e Kingdom Hearts III e una PS4 Pro targata Kingdom Hearts III, che usciranno in simultanea al lancio del gioco.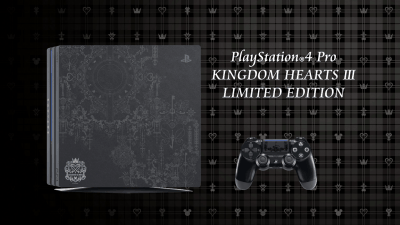 Per festeggiare l'uscita del trailer, sono state rese disponibili su Kingdom Hearts Union χ[Cross] delle nuove avatar board di Sora e Kairi in versione Kingdom Hearts III!
Inoltre, sono disponibili di nuovo per un periodo di tempo limitato le avatar board di Jack Sparrow e Carina Smyth, da Pirati dei Caraibi – La vendetta di Salazar.
Il gioco è già pre-ordinabile sul PlayStation Store ed è disponibile in due edizioni differenti, un'edizione liscia, che include "solo" Kingdom Hearts III, e un'edizione "All-In-One", che non è altro che la versione digitale della collection menzionata poco sopra.
La prima ha un prezzo di 69,99 euro, mentre la seconda costa 109,99 euro. A tutti coloro che pre-ordineranno una delle edizioni digitali del gioco verranno regalati una skin per il Keyblade blu a tema PS4 e un tema esclusivo per la console, chiamato "Contro ogni probabilità" (prima immagine). Prenotando il gioco su Microsoft Store si otterrà una skin per il Keyblade verde a tema Xbox  (seconda immagine), mentre prenotandolo tramite 7net (solo in Giappone) si otterrà una variante del Keyblade regale (terza immagine). Probabilmente quest'ultimo bonus sarà ottenibile anche da noi pre-ordinando il gioco tramite Amazon, GameStop o altri retailer.
Clicca sull'immagine per vedere il tema in movimento.
Se vi siete persi il trailer precedente, mostrato durante l'E3 2018 SHOWCASE di Square Enix, così come l'annuncio delle varie edizioni da collezione, cliccate qui. Di seguito, invece, potete vedere i render di Sora, Paperino e Pippo in versione pirata, quello di Kairi e quelli di altri personaggi provenienti dai mondi a tema Frozen e Pirati dei Caraibi, tutti pubblicati poco dopo la fine della conferenza.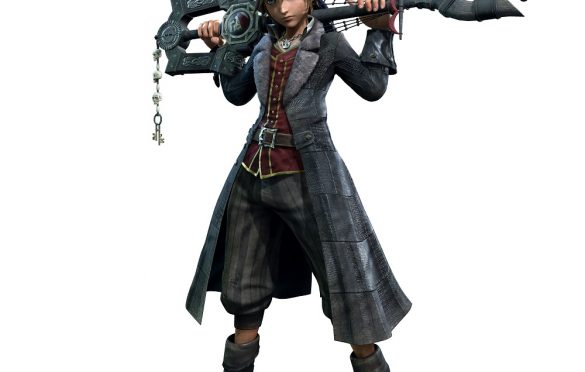 Kingdom Hearts III è atteso per il 29 gennaio 2019, per PlayStation 4 e Xbox One.
Nao
Mi chiamo Luca e dal 2009 aiuto Stefano con il sito per passione, in particolar modo per quanto riguarda le notizie e i social. Ho iniziato a considerare i videogiochi una passione intorno al 2006, anno in cui ho scoperto quello che ancora oggi è uno dei miei personaggi videoludici preferiti di sempre: Lara Croft. I miei generi preferiti sono i JRPG, gli action adventure, le avventure grafiche e gli horror.
Recenti/prossime uscite
Final Fantasy XVI
22.06.2023   PS5
Final Fantasy VII Ever Crisis
07.09.2023   iOS | Android
Dragon Quest Trasures
14.07.2023   PC
Fullmetal Alchemist Mobile
2023   iOS | Android
Dragon Quest Keshi Keshi
2023   iOS | Android
Dragon Quest III Remake HD-2D
2023   ???
Infinity Strash – DQ: The Adventure of Dai
28.09.2023   PS4 | PS5 | NSW | PC | XBX
Dragon Quest Monsters: Il principe oscuro
01.12.2023   NSW
Kingdom Hearts Missing-Link
2024   iOS | Android
Final Fantasy VII Rebirth
29.02.2024   PS5
Dragon Quest XII: The Flames of Fate
???
Kingdom Hearts IV
???