Square Enix ha presentato oggi The DioField Chronicle, un nuovo GDR strategico che porterà i giocatori in un'epica storia di guerra e onore. The DioField Chronicle sarà disponibile entro quest'anno per PlayStation 5, PlayStation 4, Xbox Series X|S, Xbox One, Nintendo Switch e PC (Steam).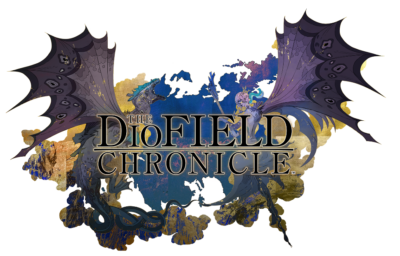 Potete ammirare il trailer di annuncio di The DioField Chronicle qui in basso.
Questa nuova serie è sviluppata da Square Enix in collaborazione con Lancarse Ltd., un team di sviluppatori veterani specializzati nel genere strategico. I personaggi sono stati realizzati da Taiki (Lord of Vermilion III e IV), i bozzetti da Isamu Kamikokuryo (Final Fantasy XII, Final Fantasy XIII) e le stupende musiche orchestrali dai celebri compositori Ramin Djawadi e Brandon Campbell, noti per il loro contributo alla colonna sonora di Game of Thrones.
Il trailer di annuncio presentato oggi offre un primo sguardo alla storia e al nuovo e profondo sistema di combattimento strategico in tempo reale chiamato RTTB (Real Time Tactical Battle). Nelle scene di combattimento all'interno di affascinanti diorami, i giocatori potranno valutare la situazione in tempo reale, impartire ordini e utilizzare abilità, classi ed equipaggiamento per prevalere sul nemico.
The DioField Chronicle è ambientato in un affascinante e originale mondo che combina elementi fantasy, medievali e moderni. Sotto il saldo regno della dinastia Shaytham, il regno di Alletain vive in pace su DioField Island da 200 anni, ma si ritrova improvvisamente catapultato in un'epoca di incertezza a causa di poteri bellici e magia moderna.
Il regno di Alletain dispone di ampie riserve di giada, molto ambita come ingrediente di base nella magia, ma questo attira l'attenzione dell'Impero e dell'Alleanza. I giocatori controlleranno una banda di mercenari d'élite noti come "Blue Fox", ma il loro nome diventerà il simbolo della speranza o di una tragedia?
Per maggiori informazioni sul gioco, visitate il sito ufficiale appena inaugurato.
Zell
Il mio vero nome è Stefano e sono nato nello stesso anno di uscita del primo Final Fantasy. Nel 2000 ho aperto un sito su Final Fantasy VIII, ignaro del fatto che avrei condannato buona parte della mia vita a parlare dei giochi targati Square (per ora senza rimpianti). Videogiocatore dai tempi dell'Amiga 500, amo la musica, i libri gialli e thriller e soffro di dipendenza da serie TV. Contrariamente agli stereotipi legati ai fan di Final Fantasy, non sono un fan né dei manga né degli anime e il mio genere preferito non sono i giochi di ruolo bensì... Guarda dietro di te! Una scimmia a tre teste!
Recenti/prossime uscite
Final Fantasy XVI
22.06.2023   PS5
Final Fantasy VII Ever Crisis
07.09.2023   iOS | Android
Dragon Quest Trasures
14.07.2023   PC
Fullmetal Alchemist Mobile
2023   iOS | Android
Dragon Quest Keshi Keshi
2023   iOS | Android
Dragon Quest III Remake HD-2D
2023   ???
Infinity Strash – DQ: The Adventure of Dai
28.09.2023   PS4 | PS5 | NSW | PC | XBX
Dragon Quest Monsters: Il principe oscuro
01.12.2023   NSW
Kingdom Hearts Missing-Link
2024   iOS | Android
Final Fantasy VII Rebirth
29.02.2024   PS5
Dragon Quest XII: The Flames of Fate
???
Kingdom Hearts IV
???