Project Athia, titolo provvisorio della nuova IP tripla A sviluppata da Luminous Productions, uscirà in contemporanea per PC e PlayStation 5 e rimarrà un'esclusiva di questa console per almeno 24 mesi. In altre parole, non potrà approdare su altre console (come Xbox Series X) prima che siano trascorsi due anni dal lancio.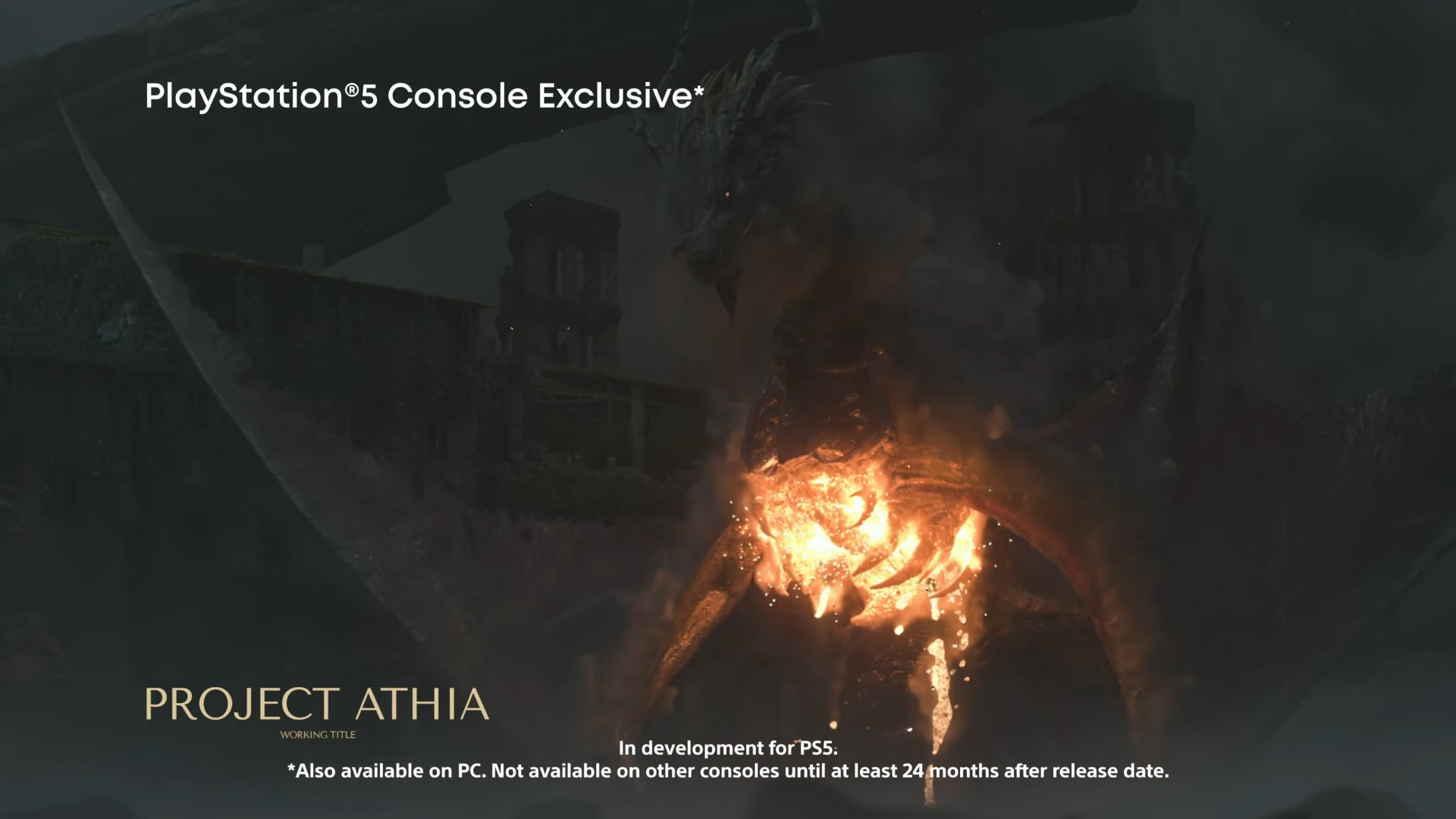 La notizia arriva dal nuovo trailer sui videogiochi PS5 pubblicato oggi da Sony. Purtroppo, lo stesso video non mostra immagini diverse da quelle che erano state diffuse lo scorso giugno con l'annuncio del titolo. Già in quell'occasione Project Athia era stato presentato come un'esclusiva console PS5 nonché come un gioco destinato anche ai PC.
Per chi si fosse perso le "puntate precedenti", Project Athia sarà un gioco in stile open world che farà uso di tecnologie quali il ray-tracing. Nel progetto è coinvolto lo sceneggiatore britannico Gary Whitta (Rogue One: A Star Wars Story). Square Enix non ne ha ancora annunciato la data di uscita.
Zell
Il mio vero nome è Stefano e sono nato nello stesso anno di uscita del primo Final Fantasy. Nel 2000 ho aperto un sito su Final Fantasy VIII, ignaro del fatto che avrei condannato buona parte della mia vita a parlare dei giochi targati Square (per ora senza rimpianti). Videogiocatore dai tempi dell'Amiga 500, amo la musica, i libri gialli e thriller e soffro di dipendenza da serie TV. Contrariamente agli stereotipi legati ai fan di Final Fantasy, non sono un fan né dei manga né degli anime e il mio genere preferito non sono i giochi di ruolo bensì... Guarda dietro di te! Una scimmia a tre teste!
Recenti/prossime uscite
Final Fantasy XVI
22.06.2023   PS5
Final Fantasy VII Ever Crisis
07.09.2023   iOS | Android
Dragon Quest Trasures
14.07.2023   PC
Fullmetal Alchemist Mobile
2023   iOS | Android
Dragon Quest Keshi Keshi
2023   iOS | Android
Dragon Quest III Remake HD-2D
2023   ???
Infinity Strash – DQ: The Adventure of Dai
28.09.2023   PS4 | PS5 | NSW | PC | XBX
Dragon Quest Monsters: Il principe oscuro
01.12.2023   NSW
Kingdom Hearts Missing-Link
2024   iOS | Android
Final Fantasy VII Rebirth
29.02.2024   PS5
Dragon Quest XII: The Flames of Fate
???
Kingdom Hearts IV
???