Square Enix ha aperto oggi un nuovo sito teaser con un conto alla rovescia legato a The World Ends with You.
Curiosamente, il sito è pressoché identico a quello che venne lanciato nell'agosto del 2012 per annunciare l'uscita di The World Ends with You -Solo Remix-. Inizialmente la musica di sottofondo del teaser site era estremamente scarna, ma col passare delle ore si sta arricchendo man mano di un maggior numero di strumenti assomigliando sempre più al brano "Calling".
Vale la pena sottolineare che il sito è stato condiviso su Twitter sia dall'account del 1st Production Department di Square Enix (@1stPD_PR) sia da Tatsuya Kando, director dell'originale TWEWY (すばらしきこのせかい, Subarashi Kono Sekai in Giappone). Il profilo Twitter @1stPD_PR inoltre è stato modificato recentemente con copertina e avatar a tema TWEWY.
Nuturalmente molti fan sperano nell'annuncio di un nuovo gioco della serie, tuttavia non possono fare altro che aspettare la fine del countdown per vedere confermate o smentite le loro aspettative.
The World Ends with You è stato pubblicato per la prima volta su Nintendo DS nell'ormai lontano 2007, e più recentemente su smartphone (The World Ends with You -Solo Remix-) e su Nintendo Switch (The World Ends with You -Final Remix-). I protagonisti del gioco sono apparsi anche in Kingdom Hearts Dream Drop Distance nel 2012. Qualche mese fa è stata annunciata l'uscita di un adattamento anime intitolato The World Ends with You -The Animation-, che sarà disponibile in tutto il mondo nel corso del 2021.
Aggiornamento (11/11/2020): Il teaser website riguardante The World Ends with You è stato aggiornato qualche ora fa e attualmente mostra una mano che regge una sorta di smartphone con una forma geometrica blu sullo schermo. Tra poco scopriremo il significato di tutto ciò: il conto alla rovescia scadrà tra meno di 6 ore.
Edit: arrivato a 00:00:00, il countdown è ricominciato da 24:00:00, perciò sembra proprio che ci toccherà aspettare un altro giorno…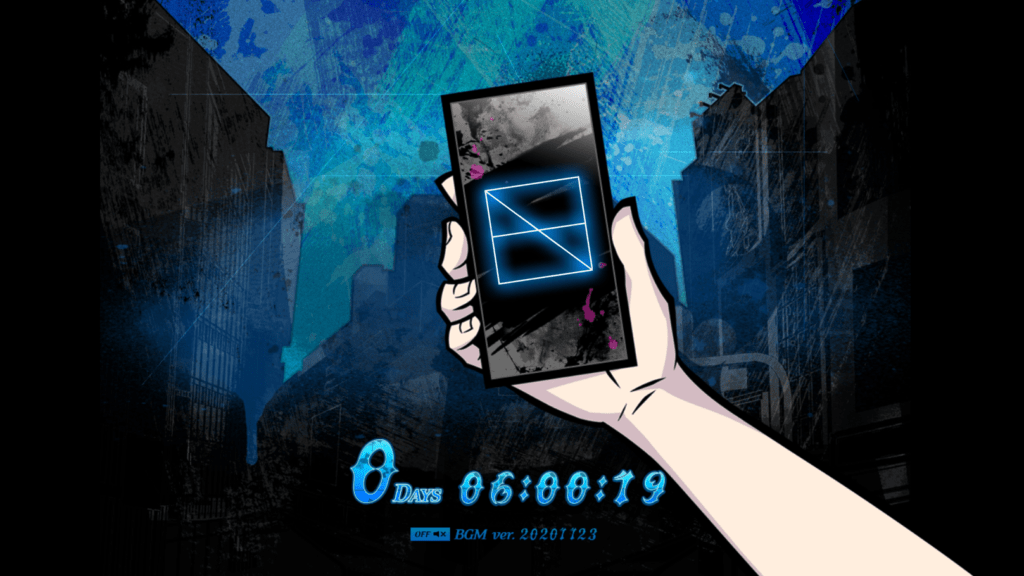 Zell
Il mio vero nome è Stefano e sono nato nello stesso anno di uscita del primo Final Fantasy. Nel 2000 ho aperto un sito su Final Fantasy VIII, ignaro del fatto che avrei condannato buona parte della mia vita a parlare dei giochi targati Square (per ora senza rimpianti). Videogiocatore dai tempi dell'Amiga 500, amo la musica, i libri gialli e thriller e soffro di dipendenza da serie TV. Contrariamente agli stereotipi legati ai fan di Final Fantasy, non sono un fan né dei manga né degli anime e il mio genere preferito non sono i giochi di ruolo bensì... Guarda dietro di te! Una scimmia a tre teste!
Recenti/prossime uscite
Final Fantasy XVI
22.06.2023   PS5
Final Fantasy VII Ever Crisis
07.09.2023   iOS | Android
Dragon Quest Trasures
14.07.2023   PC
Fullmetal Alchemist Mobile
2023   iOS | Android
Dragon Quest Keshi Keshi
2023   iOS | Android
Dragon Quest III Remake HD-2D
2023   ???
Infinity Strash – DQ: The Adventure of Dai
28.09.2023   PS4 | PS5 | NSW | PC | XBX
Dragon Quest Monsters: Il principe oscuro
01.12.2023   NSW
Kingdom Hearts Missing-Link
2024   iOS | Android
Final Fantasy VII Rebirth
29.02.2024   PS5
Dragon Quest XII: The Flames of Fate
???
Kingdom Hearts IV
???