Ieri, 7 aprile, è stata pubblicata per Final Fantasy XIV la patch 5.25 di Shadowbringers che va a completare l'elenco dei contenuti anticipati nell'ultima Letter from the Producer. Il trailer di Echoes from a Fallen Star aveva già mostrato alcune sequenze che erano riferite ad una linea di quest che è stata resa disponibile proprio con l'ultimo aggiornamento: si tratta della linea narrativa Save the Queen: Blades of Gunnhildr. Il nostro Guerriero della Luce prenderà parte ad una trama avvincente e originale che darà una svolta inattesa anche a parti di storia risalenti a diversi anni fa, mostrando, in un onirico viaggio nel tempo, eventi accaduti durante la 1.0.
Questa instance si conclude con un combattimento altrettanto inatteso con l'allora figlio dell'Imperatore Varis yae Galvus; uno scontro che ci vede affiancati ai nostri amici Scion, ma che potrà essere ripetuto in versione Extreme con un party di 8 giocatori. Questo duty ci ricompenserà con armature di alto livello. L'instance iniziale, una volta conclusa, ci darà accesso ad una nuova relic, ovvero un'arma particolarmente potente destinata ad uno specifico Job. Con un po' di pazienza se ne possono ottere altre ripetendo una semplice quest ma collezionando 1000 punti Poetics ogni volta. Queste armi saranno poi upgradate nelle future patch per essere sempre comparabili agli equip ottenibili nei raid Savage.
Qualcosa di simile è anche stato inserito per migliorare le statistiche di Crafter e Gatherer: una specie di relic è stata resa disponibile anche per queste classi non combattenti e, anche in questo caso, se ne potranno collezionare diverse o addirittura tutte se avremo tempo e pazienza. Come con le Blades of Gunnhildr, anche questi attrezzi, denominati Skysteel Tools, saranno migliorabili col passare delle patch.
La prossima patch, la 5.3, è attesa per giugno.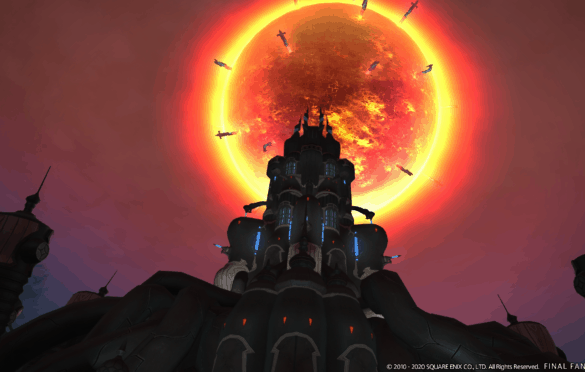 Jade
Io sono Jade, al secolo Umberto, creatore del canale YouTube Jade Fantasy, che da alcuni anni si occupa di playthrough e approfondimento dell'universo di Final Fantasy. Cerco di tenermi informato su tutte le novità di questo mondo in continua evoluzione, con la nostalgia verso i tempi delle prime generazioni di console e con la pazienza di chi non dice di aver finito il gioco fino a che non ha raggiunto il 100%. Appassionato più che esperto, emotivo più che tecnico, affronto i giochi a mente libera, senza farmi influenzare da voti, recensioni, commenti e risultati commerciali. Adoro le trame intricate e i colpi di scena, che spesso mi fanno passare sopra a gameplay ostici o grafiche antiquate. Per questo sono un estimatore di tutta la saga, ma chi mi conosce per via del canale sa che ho un occhio di riguardo per Final Fantasy XIV, al quale gioco sin dall'apertura dei server.
Recenti/prossime uscite
Collection of Saga
22.09.2021   iOS | Android
21.10.2021   Steam
Actraiser Renaissance
24.09.2021   NSW | PS4 | PC | iOS | Android
DQ The Adventure of Dai: A Hero's Bonds
28.09.2021   iOS | Android
Life is Strange Wavelengths (DLC)
30.09.2021
PC | PS4 | XB1 | XSX | NSW | Stadia
Dungeon Encounters
14.10.2021   NSW | PC | PS4
Marvel's Guardians of the Galaxy
26.10.2021
PC | PS4 | PS5 | XB1 | XSX | GFN
Voice of Cards: The Isle Dragon Roars
28.10.2021   NSW | PC | PS4
Final Fantasy XIV: Endwalker
23.11.2021   PS4 | PS5 | PC
Final Fantasy VII The First Soldier
2021   iOS | Android
Life is Strange Remastered Collection
01.02.2022
PC | PS4 | XB1 | XSX | NSW | Stadia
Triangle Strategy
04.03.2022   NSW
Stranger of Paradise FF Origin
18.03.2022   PC | XB1 | SXS | PS4 | PS5
Final Fantasy VII Ever Crisis
2022   iOS | Android
Chocobo GP
2022   NSW
Babylon's Fall
2022   PS5 | PS4 | PC
Forspoken
2022   PS5 | PC
Echoes of Mana
2022 iOS | Android