Final Fantasy Explorers-Force è un gioco per smartphone basato sull'originale Final Fantasy Explorers, uscito per Nintendo 3DS nel 2016. Si tratta di un gioco multiplayer online ambientato in un mondo in puro stile Final Fantasy, dove è possibile creare il proprio personaggio e farlo combattere scegliendo tra diversi tipi di job. Altre caratteristiche del titolo sono la possibilità di prendere le sembianze degli eroi della serie Final Fantasy per un periodo di tempo limitato, utilizzando l'abilità Trance, e la possibilità di invocare delle summon tipiche della serie, come Ifrit, Ramuh e Bahamut.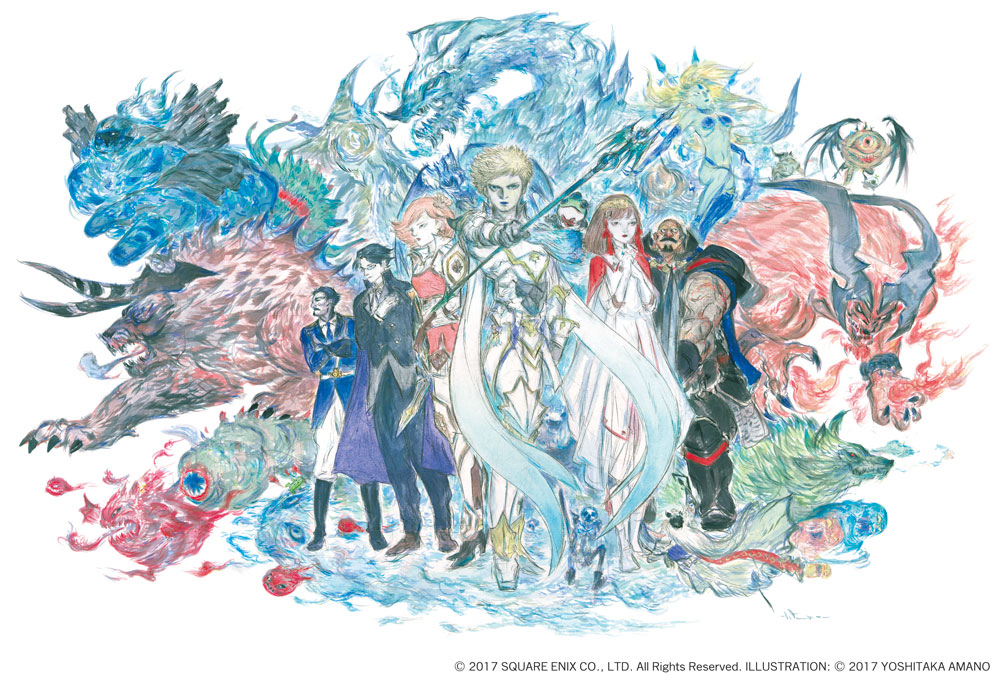 Le ultime notizie sul titolo risalgono a febbraio e, in occasione dell'apertura delle pre-registrazioni al gioco, Square Enix ha pensato bene di pubblicare un nuovo teaser trailer, accompagnato da un meraviglioso artwork ad opera di Yoshitaka Amano. Il titolo fa parte della line-up che Square Enix porterà al Tokyo Game Show, quindi è probabile che ne sapremo di più durante la celebre fiera nipponica.
Final Fantasy Explorers-Force sarà disponibile in Giappone entro la fine del 2017, per dispositivi iOS e Android. Per saperne di più sul titolo, o per vedere gli screenshot pubblicati qualche mese fa, cliccate qui e qui.
Zell
Il mio vero nome è Stefano e sono nato nello stesso anno di uscita del primo Final Fantasy. Nel 2000 ho aperto un sito su Final Fantasy VIII, ignaro del fatto che avrei condannato buona parte della mia vita a parlare dei giochi targati Square (per ora senza rimpianti). Videogiocatore dai tempi dell'Amiga 500, amo la musica, i libri gialli e thriller e soffro di dipendenza da serie TV. Contrariamente agli stereotipi legati ai fan di Final Fantasy, non sono un fan né dei manga né degli anime e il mio genere preferito non sono i giochi di ruolo bensì... Guarda dietro di te! Una scimmia a tre teste!
Recenti/prossime uscite
Final Fantasy XVI
22.06.2023   PS5
Final Fantasy VII Ever Crisis
07.09.2023   iOS | Android
Dragon Quest Trasures
14.07.2023   PC
Fullmetal Alchemist Mobile
2023   iOS | Android
Dragon Quest Keshi Keshi
2023   iOS | Android
Dragon Quest III Remake HD-2D
2023   ???
Infinity Strash – DQ: The Adventure of Dai
28.09.2023   PS4 | PS5 | NSW | PC | XBX
Dragon Quest Monsters: Il principe oscuro
01.12.2023   NSW
Kingdom Hearts Missing-Link
2024   iOS | Android
Final Fantasy VII Rebirth
29.02.2024   PS5
Dragon Quest XII: The Flames of Fate
???
Kingdom Hearts IV
???