Project Octopath Traveler, ovvero il prossimo titolo di Silicon Studio (Bravely Default, Bravely Second), verrà pubblicato in tutto il mondo nel 2018, in esclusiva per Nintendo Switch. L'annuncio è stato fatto durante l'ultimo Nintendo Direct, dove per l'occasione è stato mostrato un nuovo trailer del gioco, accompagnato da qualche nuovo dettaglio.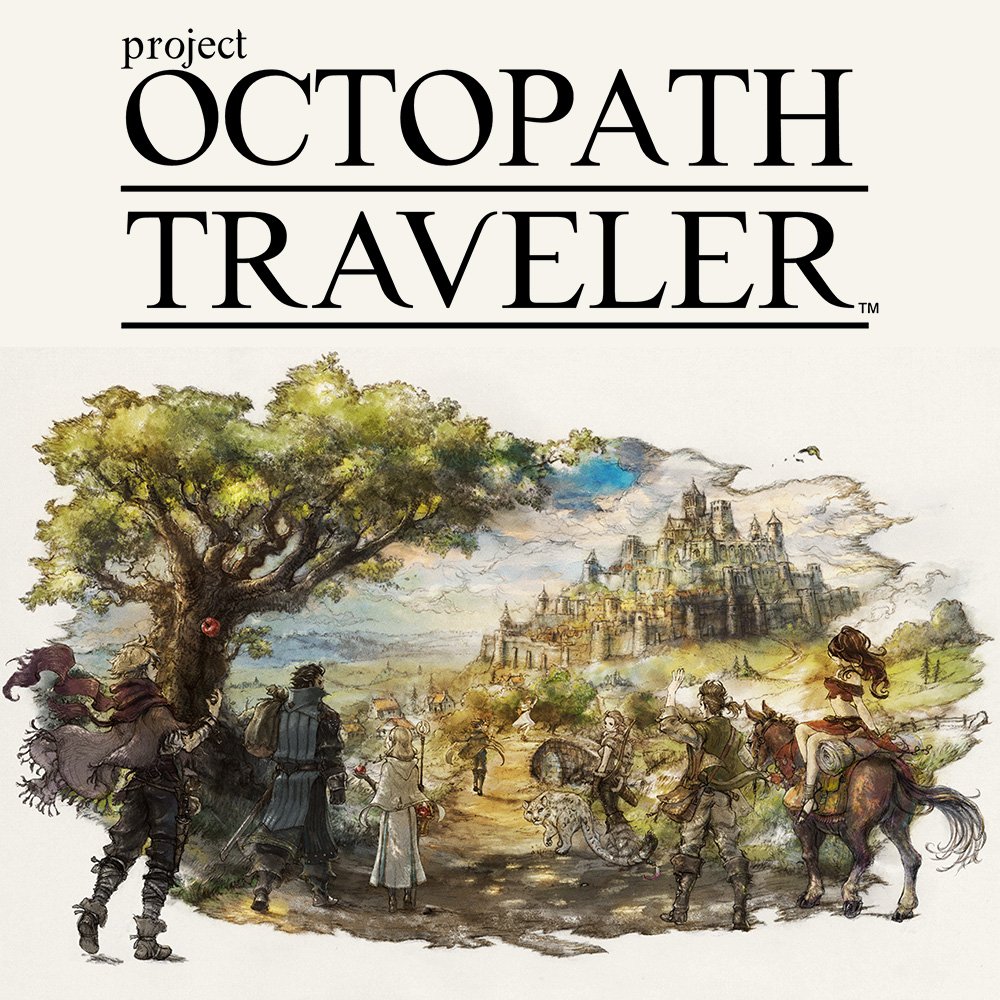 Project Octopath Traveler (titolo provvisorio) avrà otto diversi protagonisti, ciascuno con la propria storia. Ogni personaggio sarà dotato di un'abilità unica, chiamata Azione viaggio, che permetterà di interagire con gli NPC in modo diverso a seconda dell'eroe scelto. Per esempio, il milite Olberic potrà sfidare gli NPC in un duello, mentre la ballerina Primrose potrà approcciare gli NPC e convincerli a seguirla, facendo uso del suo grande carisma.
Lo stile grafico è stato battezzato dagli sviluppatori "2D-HD", perché presenta sia sprite a due dimensioni che scenari dettagliati in 3D dotati di texture ad alta definizione.
I combattimenti saranno a turni, ma con una particolarità: il giocatore potrà infatti potenziare le proprie abilità e sferrare attacchi a catena attivando la modalità Potenza, a patto di aver accumulato i punti Potenza necessari.
Se avete già acquistato una console Nintendo Switch, vi farà piacere sapere che da oggi è disponibile una demo gratuita del gioco, scaricabile dall'eShop di Nintendo. Se volete recuperare la presentazione di Project Octopath Traveler, potete farlo cliccando qui.
Zell
Il mio vero nome è Stefano e sono nato nello stesso anno di uscita del primo Final Fantasy. Nel 2000 ho aperto un sito su Final Fantasy VIII, ignaro del fatto che avrei condannato buona parte della mia vita a parlare dei giochi targati Square (per ora senza rimpianti). Videogiocatore dai tempi dell'Amiga 500, amo la musica, i libri gialli e thriller e soffro di dipendenza da serie TV. Contrariamente agli stereotipi legati ai fan di Final Fantasy, non sono un fan né dei manga né degli anime e il mio genere preferito non sono i giochi di ruolo bensì... Guarda dietro di te! Una scimmia a tre teste!
Recenti/prossime uscite
Final Fantasy XVI
22.06.2023   PS5
Final Fantasy VII Ever Crisis
07.09.2023   iOS | Android
Dragon Quest Trasures
14.07.2023   PC
Fullmetal Alchemist Mobile
2023   iOS | Android
Dragon Quest Keshi Keshi
2023   iOS | Android
Dragon Quest III Remake HD-2D
2023   ???
Infinity Strash – DQ: The Adventure of Dai
28.09.2023   PS4 | PS5 | NSW | PC | XBX
Dragon Quest Monsters: Il principe oscuro
01.12.2023   NSW
Kingdom Hearts Missing-Link
2024   iOS | Android
Final Fantasy VII Rebirth
29.02.2024   PS5
Dragon Quest XII: The Flames of Fate
???
Kingdom Hearts IV
???