Square Enix ha rilasciato un nuovo trailer per Final Fantasy XV in cui vengono mostrati per la prima volta i contenuti dell'evento "Moogle Chocobo Carnival" (in italiano Carnevale kupòkuè), in arrivo il 24 gennaio. Quest'evento verrà aggiunto al gioco tramite una patch gratuita, che includerà nuovi costumi per Noctis, nuove cornici e la possibilità di scattare fotografie manualmente in ogni momento.
L'evento si terrà ad Altissia e sarà disponibile fino al 19 febbraio; per potervi accedere sarà necessario aver scaricato l'Holiday Pack (gratuito) o l'Holiday Pack +. L'evento consisterà in una serie di minigiochi esclusivi, gare chocobo sull'acqua, pesci particolari da pescare e nuove aree della città da esplorare, tra cui un nuovo locale ispirato allo Square Enix Cafe di Tokyo.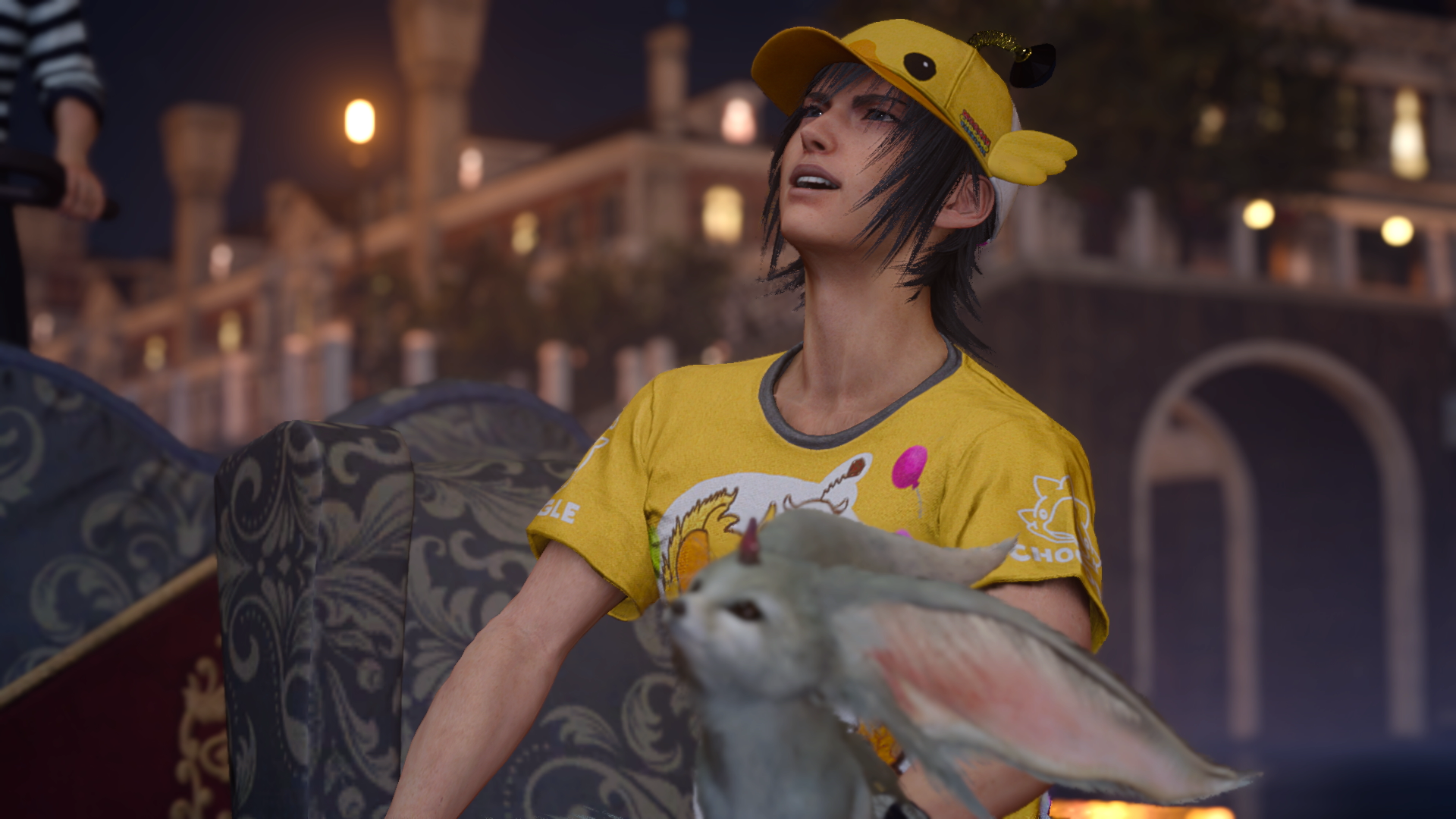 Per ulteriori immagini cliccate qui!
Final Fantasy XV è disponibile per PS4 e Xbox One.
Nao
Mi chiamo Luca e dal 2009 aiuto Stefano con il sito per passione, in particolar modo per quanto riguarda le notizie e i social. Ho iniziato a considerare i videogiochi una passione intorno al 2006, anno in cui ho scoperto quello che ancora oggi è uno dei miei personaggi videoludici preferiti di sempre: Lara Croft. I miei generi preferiti sono i JRPG, gli action adventure, le avventure grafiche e gli horror.
Recenti/prossime uscite
Final Fantasy XVI
22.06.2023   PS5
Final Fantasy VII Ever Crisis
07.09.2023   iOS | Android
Dragon Quest Trasures
14.07.2023   PC
Fullmetal Alchemist Mobile
2023   iOS | Android
Dragon Quest Keshi Keshi
2023   iOS | Android
Dragon Quest III Remake HD-2D
2023   ???
Infinity Strash – DQ: The Adventure of Dai
28.09.2023   PS4 | PS5 | NSW | PC | XBX
Dragon Quest Monsters: Il principe oscuro
01.12.2023   NSW
Kingdom Hearts Missing-Link
2024   iOS | Android
Final Fantasy VII Rebirth
29.02.2024   PS5
Dragon Quest XII: The Flames of Fate
???
Kingdom Hearts IV
???