Oggi Naoki Yoshida (direttore) e Toshio Murouchi (community manager) hanno annunciato, nel corso di una lunga diretta, i contenuti delle varie edizioni di Stormblood, prossima espansione di Final Fantasy XIV.
I preordini saranno aperti dal 24 gennaio e coloro che preordineranno il gioco potranno giocarci già dal 16 giugno, ovvero quattro giorni prima degli altri. Per accedere a tutti le aree delle espansioni sarà necessario aver completato in precedenza tutte le quest di Heavensward. Per sbloccare il nuovo job "Red Mage" bisognerà invece aver portato almeno una classe al livello 50. La quest per sbloccare questo job sarà situata in una delle aree di A Realm Reborn.
Ecco una lista varie edizioni di Stormblood che sarà possibile preordinare dal 24 gennaio, con i rispettivi prezzi in dollari.
PC:
Collector's Edition – $199
Collector's Edition (digitale) – $59.99
Standard Edition – $39.99
PlayStation 4:
Collector's Edition – $199
Collector's Edition (digitale) – $59.99
Standard Edition – $39.99
Mac:
Collector's Edition (digitale) – $59.99
Standard Edition – $39.99
Da notare che non sarà possibile acquistare l'espansione per Mac in formato fisico.
Durante la diretta sono state rivelate anche la cover delle edizioni standard dell'espansione. L'edizione giapponese presenterà un artwork di Yoshitaka Amano (già mostrato in precedenza), mentre quella occidentale un render dell'antagonista principale di questa espansione: Zenos yae Galvus.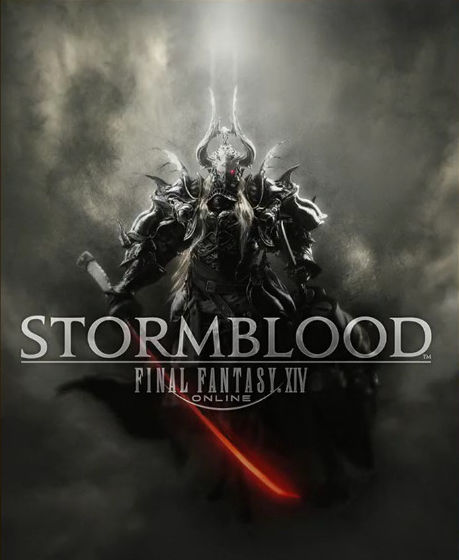 All'interno della Collector's Edition potremo trovare, oltre al gioco, una statuetta di Zenos, un artbook, un adesivo e una mappa in tessuto di Eorzea, il tutto racchiuso in una confezione decorata dagli stupendi artwork di Amano. Saranno inclusi inoltre dei contenuti digitali esclusivi: la mount Syldra, il minion di Bartz e un'arma per la classe Red Mage. Oltre a questi contenuti digitali ce ne saranno degli altri, che verranno dati a tutti coloro che preordineranno il gioco: il minion Red Mage e gli orecchini di Ala Mhigo.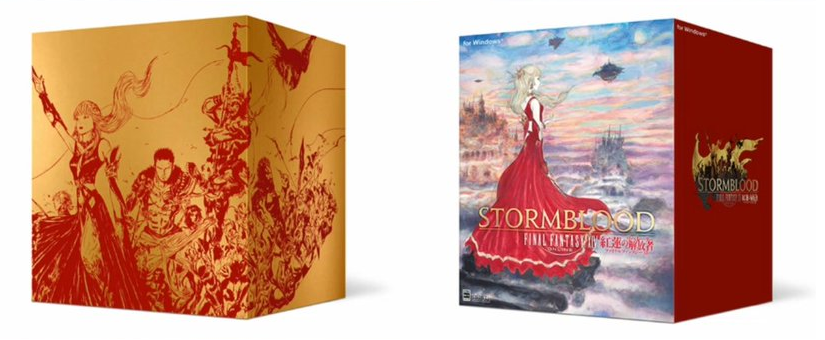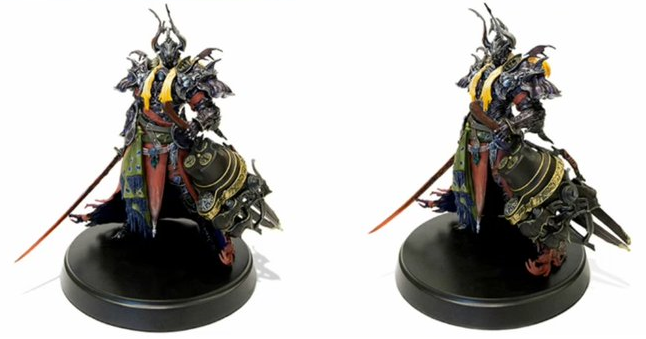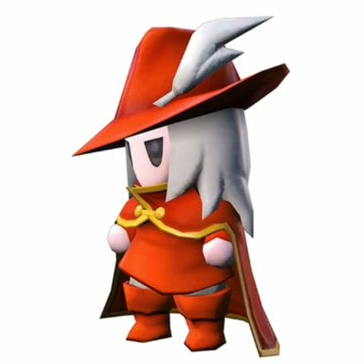 Per i giocatori che devono ancora iniziare Final Fantasy XIV e vogliono acquistare tutte le espansioni in un colpo solo, Square Enix ha in programma una "Complete Edition" che includerà A Realm Reborn, Heavensward e Stormblood. Come se non bastasse, Square Enix introdurrà un'ulteriore edizione digitale chiamata "Starter Edition": costerà $19.99 e includerà esclusivamente A Realm Reborn.
Final Fantasy XIV è disponibile per PC, PS4 e Mac. L'espansione Stormblood è invece prevista per il 20 giugno.
Nao
Mi chiamo Luca e dal 2009 aiuto Stefano con il sito per passione, in particolar modo per quanto riguarda le notizie e i social. Ho iniziato a considerare i videogiochi una passione intorno al 2006, anno in cui ho scoperto quello che ancora oggi è uno dei miei personaggi videoludici preferiti di sempre: Lara Croft. I miei generi preferiti sono i JRPG, gli action adventure, le avventure grafiche e gli horror.
Recenti/prossime uscite
Final Fantasy XVI
22.06.2023   PS5
Final Fantasy VII Ever Crisis
07.09.2023   iOS | Android
Dragon Quest Trasures
14.07.2023   PC
Fullmetal Alchemist Mobile
2023   iOS | Android
Dragon Quest Keshi Keshi
2023   iOS | Android
Dragon Quest III Remake HD-2D
2023   ???
Infinity Strash – DQ: The Adventure of Dai
28.09.2023   PS4 | PS5 | NSW | PC | XBX
Dragon Quest Monsters: Il principe oscuro
01.12.2023   NSW
Kingdom Hearts Missing-Link
2024   iOS | Android
Final Fantasy VII Rebirth
29.02.2024   PS5
Dragon Quest XII: The Flames of Fate
???
Kingdom Hearts IV
???