Come sappiamo da tempo, il personaggio di Stella, presente ai tempi in cui Final Fantasy XV si chiamava ancora Final Fantasy Versus XIII, è stato rimosso dal gioco e sostituito con quello di Lunafreya.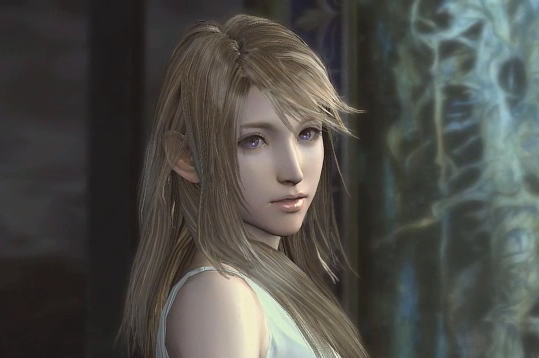 In un'intervista a 4Gamer, Hajime Tabata ha spiegato più approfonditamente i motivi di questa decisione, presa dopo l'abbandono del progetto da parte di Tetsuya Nomura: "Scoprimmo presto che avremmo dovuto cambiare il ruolo dell'eroina del gioco per racchiudere la storia di FFXV in un unico gioco. I fan ormai si erano fatti un'idea del personaggio di Stella, nonostante i suoi tratti e la sua personalità non fossero stati mostrati completamente".
Secondo Tabata, sarebbe stato assai complicato stravolgere il ruolo dell'eroina all'interno della storia, perché l'idea che i fan si erano fatti riguardo a Stella Nox Fleuret era lontanissima dal personaggio che sarebbe diventata in seguito. Tabata quindi non è affatto sorpreso del fatto che molti fan siano prevenuti nei confronti di Luna. "Non c'è modo di dare una spiegazione perfetta (di questa modifica, ndr)" ha aggiunto il director. "Gli sviluppatori non si sentono a loro agio ad andare avanti a lavorare se un personaggio che conoscono bene da tanto tempo cambia completamente il proprio ruolo. Di conseguenza, ci è sembrato più giusto cambiare il personaggio stesso".
Final Fantasy XV, attualmente in sviluppo per PS4 e Xbox One, uscirà in tutto il mondo il 30 settembre 2016.
Zell
Il mio vero nome è Stefano e sono nato nello stesso anno di uscita del primo Final Fantasy. Nel 2000 ho aperto un sito su Final Fantasy VIII, ignaro del fatto che avrei condannato buona parte della mia vita a parlare dei giochi targati Square (per ora senza rimpianti). Videogiocatore dai tempi dell'Amiga 500, amo la musica, i libri gialli e thriller e soffro di dipendenza da serie TV. Contrariamente agli stereotipi legati ai fan di Final Fantasy, non sono un fan né dei manga né degli anime e il mio genere preferito non sono i giochi di ruolo bensì... Guarda dietro di te! Una scimmia a tre teste!
Recenti/prossime uscite
Final Fantasy XVI
22.06.2023   PS5
Final Fantasy VII Ever Crisis
07.09.2023   iOS | Android
Dragon Quest Trasures
14.07.2023   PC
Fullmetal Alchemist Mobile
2023   iOS | Android
Dragon Quest Keshi Keshi
2023   iOS | Android
Dragon Quest III Remake HD-2D
2023   ???
Infinity Strash – DQ: The Adventure of Dai
28.09.2023   PS4 | PS5 | NSW | PC | XBX
Dragon Quest Monsters: Il principe oscuro
01.12.2023   NSW
Kingdom Hearts Missing-Link
2024   iOS | Android
Final Fantasy VII Rebirth
29.02.2024   PS5
Dragon Quest XII: The Flames of Fate
???
Kingdom Hearts IV
???