Poche ore fa Sony Computer Entertainment ha pubblicato un video nel quale Yoshinori Kitase commenta il gameplay di Final Fantasy VII Remake e parla delle migliorie apportate al gioco, che ieri è stato uno dei protagonisti assoluti della PlayStation Experience 2015 grazie ad un nuovo succosissimo trailer.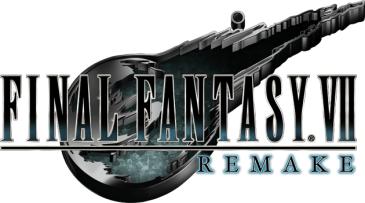 Ecco le parole del produttore del remake:
"L'hardware si è evoluto dalla pubblicazione di Final Fantasy VII in poi, e i giochi di oggi sono maggiormente basati su aspetti in tempo reale. Il FFVII originale era un RPG basato sui comandi e si reggeva sul sistema ATB (Active Time Battle).
Non posso dire che il remake sia completamente basato sull'azione, però la componente action, insieme ad altri aspetti in tempo reale, è più presente qui che nel gioco originale. Anche se il remake ha una componente real-time più marcata, i giocatori potranno continuare a scegliere armi, magie e abilità in modo strategico, e questo è ciò che rende Final Fantasy e gli RPG in generale diversi da qualsiasi altro gioco. Stiamo lavorando duramente per bilanciare al meglio questi elementi e migliorare l'esperienza di gioco.
Inoltre, Kitase ha spiegato che "il gioco è ancora in sviluppo, e non siamo ancora arrivati a sfruttare tutte le capacità e gli upgrade resi possibili dalla PlayStation 4. La grafica è superba su PS4, e ci sono più poligoni che consentono di migliorarla. Il modo in cui abbiamo gestito la potenza della console si concentrava sul voler mantenere la qualità grafica di personaggi come Cloud, Tifa e Aerith nel film Advent Children. Questo è stato il punto di partenza. Quindi – ha concluso – quello a cui stiamo puntando con questo remake di Final Fantasy VII è avere quella stessa qualità grafica dei personaggi anche in real-time, mentre si gioca. Una cosa che è possibile solo su PS4".
Zell
Il mio vero nome è Stefano e sono nato nello stesso anno di uscita del primo Final Fantasy. Nel 2000 ho aperto un sito su Final Fantasy VIII, ignaro del fatto che avrei condannato buona parte della mia vita a parlare dei giochi targati Square (per ora senza rimpianti). Videogiocatore dai tempi dell'Amiga 500, amo la musica, i libri gialli e thriller e soffro di dipendenza da serie TV. Contrariamente agli stereotipi legati ai fan di Final Fantasy, non sono un fan né dei manga né degli anime e il mio genere preferito non sono i giochi di ruolo bensì... Guarda dietro di te! Una scimmia a tre teste!
Recenti/prossime uscite
Final Fantasy XVI
22.06.2023   PS5
Final Fantasy VII Ever Crisis
07.09.2023   iOS | Android
Dragon Quest Trasures
14.07.2023   PC
Fullmetal Alchemist Mobile
2023   iOS | Android
Dragon Quest Keshi Keshi
2023   iOS | Android
Dragon Quest III Remake HD-2D
2023   ???
Infinity Strash – DQ: The Adventure of Dai
28.09.2023   PS4 | PS5 | NSW | PC | XBX
Dragon Quest Monsters: Il principe oscuro
01.12.2023   NSW
Kingdom Hearts Missing-Link
2024   iOS | Android
Final Fantasy VII Rebirth
29.02.2024   PS5
Dragon Quest XII: The Flames of Fate
???
Kingdom Hearts IV
???