Data di uscita, video e immagini per Dragon Quest Builders 2
Square Enix ha annunciato che Dragon Quest Builders 2 sarà pubblicato in Europa il prossimo 12 luglio, per PlayStation 4 e Nintendo Switch. La versione fisica per PS4 può già essere preordinata dallo Square Enix Store al prezzo di 59,99 €. Il gioco, un mix tra...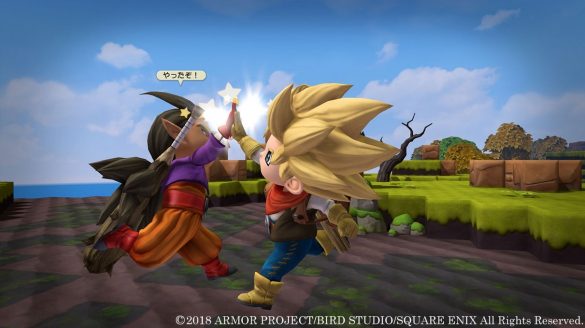 Prime immagini e informazioni su Dragon Quest Builders 2!
Dal suo annuncio risalente alla scorsa estate, Square Enix non ha più rilasciato alcuna informazione riguardante Dragon Quest Builders 2. Di recente ha però aperto il sito ufficiale dedicato al gioco, nel quale possiamo trovare nuovi dettagli e screenshot. Innanzitutto, il sito ci informa che...
Recenti/prossime uscite
Final Fantasy XVI
22.06.2023   PS5
Final Fantasy VII Ever Crisis
07.09.2023   iOS | Android
Dragon Quest Trasures
14.07.2023   PC
Fullmetal Alchemist Mobile
2023   iOS | Android
Dragon Quest Keshi Keshi
2023   iOS | Android
Dragon Quest III Remake HD-2D
2023   ???
Infinity Strash – DQ: The Adventure of Dai
28.09.2023   PS4 | PS5 | NSW | PC | XBX
Dragon Quest Monsters: Il principe oscuro
01.12.2023   NSW
Kingdom Hearts Missing-Link
2024   iOS | Android
Final Fantasy VII Rebirth
29.02.2024   PS5
Dragon Quest XII: The Flames of Fate
???
Kingdom Hearts IV
???