Babylon's Fall, dopo un primo video di gameplay alla fine del 2019, è tornato a mostrarsi in un trailer durante lo "Square Enix Presents" all'E3 2021. Sviluppato in collaborazione con PlatinumGames Inc. e caratterizzato da combattimenti fluidi, armi potentissime e uno straordinario stile artistico, Babylon's Fall arriverà prossimamente su PlayStation 5, PlayStation 4 e PC (Steam).
Nel gioco sarà possibile formare squadre composte da un massimo di quattro giocatori. Dopo il lancio, oltre alla modalità co-op online, verranno aggiunte altre modalità senza costi aggiuntivi. Il publisher ha promesso che pubblicherà ulteriori dettagli nel corso dell'anno.
In Babylon's Fall i giocatori si metteranno nei panni di un gruppo di guerrieri conosciuti come "Sentinels" – legati a un pezzo d'equipaggiamento speciale chiamato Gideon Coffin – che partiranno per un'odissea per superare la colossale Tower of Babylon, dentro a cui riposa qualcosa di grandioso. Oltre alle armi in entrambe le mani, i personaggi possono usare il potere del loro Gideon Coffin per equipaggiarne altre due, così da avere combinazioni di quattro armi alla volta. Le capacità dei vari pezzi d'equipaggiamento permetteranno anche di usare un'infinità di strategie diverse. Lo stile grafico del gioco è il risultato di una "tecnica di pennellate" sviluppata di recente che dà vita a un'ambientazione fantasy unica con un'estetica che ricorda quella dei dipinti a olio del Medioevo.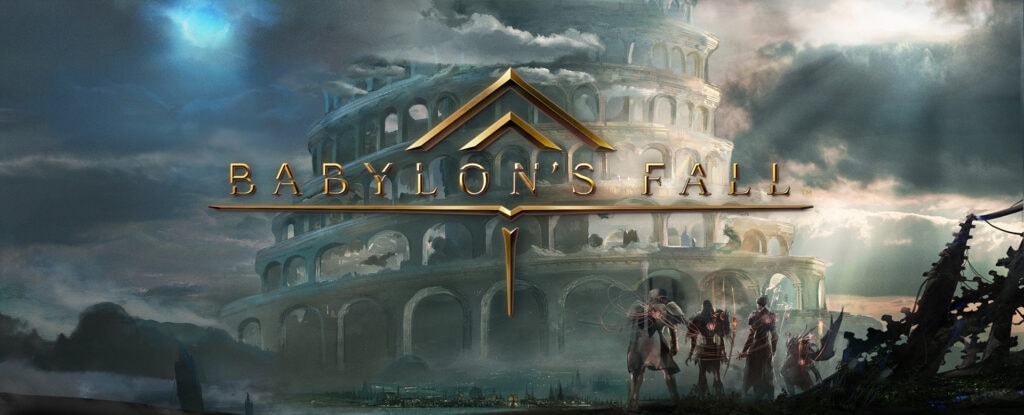 Square Enix ha pubblicato un dietro le quinte dello sviluppo di Babylon's Fall. Il video include delle interviste e dei commenti dei team creativi di Square Enix e PlatinumGames, tra cui quelli del director Kenji Saito.
Prima del lancio, si terranno varie sessioni di closed beta per Babylon's Fall. Le sessioni di prova avranno luogo durante tre fasi e durante ognuna di esse verranno effettuati test diversi e verranno aggiunte sempre più piattaforme. I team di sviluppo consulteranno poi i risultati delle beta chiusa e i commenti dei giocatori, che consentiranno loro di migliorare la qualità di Babylon's Fall. Trovate ulteriori informazioni a questo indirizzo. Per partecipare, è necessario avere un account Square Enix (gratuito) e una connessione a Internet ed essere residenti in uno dei seguenti paesi: Stati Uniti, Canada, Brasile, Regno Unito, Francia, Germania o Giappone.
Vi lasciamo con alcuni nuovi screenshot ufficiali del gioco.
Zell
Il mio vero nome è Stefano e sono nato nello stesso anno di uscita del primo Final Fantasy. Nel 2000 ho aperto un sito su Final Fantasy VIII, ignaro del fatto che avrei condannato buona parte della mia vita a parlare dei giochi targati Square (per ora senza rimpianti). Videogiocatore dai tempi dell'Amiga 500, amo la musica, i libri gialli e thriller e soffro di dipendenza da serie TV. Contrariamente agli stereotipi legati ai fan di Final Fantasy, non sono un fan né dei manga né degli anime e il mio genere preferito non sono i giochi di ruolo bensì... Guarda dietro di te! Una scimmia a tre teste!
Recenti/prossime uscite
Final Fantasy XVI
22.06.2023   PS5
Final Fantasy VII Ever Crisis
07.09.2023   iOS | Android
Dragon Quest Trasures
14.07.2023   PC
Fullmetal Alchemist Mobile
2023   iOS | Android
Dragon Quest Keshi Keshi
2023   iOS | Android
Dragon Quest III Remake HD-2D
2023   ???
Infinity Strash – DQ: The Adventure of Dai
28.09.2023   PS4 | PS5 | NSW | PC | XBX
Dragon Quest Monsters: Il principe oscuro
01.12.2023   NSW
Kingdom Hearts Missing-Link
2024   iOS | Android
Final Fantasy VII Rebirth
29.02.2024   PS5
Dragon Quest XII: The Flames of Fate
???
Kingdom Hearts IV
???