Square Enix ed Epic Games hanno appena annunciato che la serie Kingdom Hearts sarà presto disponibile su PC per la prima volta in assoluto: i titoli del franchise arriveranno infatti in esclusiva su Epic Games Store il prossimo 30 marzo. Nello specifico, i giochi saranno:
Kingdom Hearts HD 1.5 + 2.5 Remix (49,99 €)
Kingdom Hearts HD 2.8 Final Chapter Prologue (59,99 €)
Kingdom Hearts III con il DLC Re Mind (59,99 €)
Kingdom Hearts Melody of Memory (59,99 €)
Si tratta in sostanza dei titoli e delle collection attualmente disponibili per PlayStation 4 e Xbox One. Di seguito, il comunicato stampa diffuso da Koch Media:
Durante l'Epic Games Store Spring Showcase 2021 è stato annunciato che i giocatori su PC potranno unirsi a Sora, Paperino e Pippo per giocare a due raccolte classiche di Kingdom Hearts, all'acclamatissimo Kingdom Hearts III + Re Mind (DLC) e anche al gioco d'azione musicale pubblicato di recente Kingdom Hearts Melody of Memory. Questi titoli offrono centinaia di ore di contenuti inclusi in 11 esperienze magiche che costituiscono la Saga dei Cercatori dell'Oscurità.

«Siamo davvero lieti di poter mettere così tante avventure di Kingdom Hearts a disposizione dei giocatori su PC di tutto il mondo», ha dichiarato il producer Ichiro Hazama. «La nostra collaborazione con Epic Games risale allo sviluppo di Kingdom Hearts HD 2.8 Final Chapter Prologue e, come parte di questa collaborazione continua, il team di Epic Game ci ha aiutati tantissimo a realizzare questo sogno. Non vedo l'ora che tutti i nuovi giocatori scoprano e vivano l'azione, la magia e l'amicizia di Kingdom Hearts su PC».
A questo indirizzo potete raggiungere la pagina di Epic Games ad essi dedicata dove, cliccando su ciascun titolo, potete leggerne la descrizione le specifiche minime e consigliate. Kingdom Hearts III + Re Mind (DLC) includerà un esclusivo Keyblade chiamato Elemental Encoder (Codificatore elementale).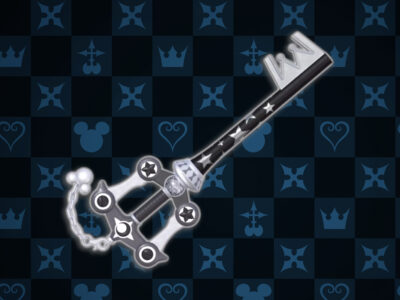 Al momento non è chiaro se l'esclusiva sarà di tipo temporaneo o se sarà invece permanente. Di seguito trovate il tweet pubblicato oggi da Epic Games, nonché l'announcement trailer diffuso da Square Enix.
📣Just announced📣

The iconic @KINGDOMHEARTS Series is coming to PC for the first time ever on March 30th!

Are you ready to join Sora and friends in their battle against the darkness? Pre-order all the titles in the @KINGDOMHEARTS series starting today 👑https://t.co/nUKDdLoEcZ pic.twitter.com/RgcfVk3CFA

— Epic Games Store (@EpicGames) February 11, 2021
Zell
Il mio vero nome è Stefano e sono nato nello stesso anno di uscita del primo Final Fantasy. Nel 2000 ho aperto un sito su Final Fantasy VIII, ignaro del fatto che avrei condannato buona parte della mia vita a parlare dei giochi targati Square (per ora senza rimpianti). Videogiocatore dai tempi dell'Amiga 500, amo la musica, i libri gialli e thriller e soffro di dipendenza da serie TV. Contrariamente agli stereotipi legati ai fan di Final Fantasy, non sono un fan né dei manga né degli anime e il mio genere preferito non sono i giochi di ruolo bensì... Guarda dietro di te! Una scimmia a tre teste!
Commenti
Una risposta a "La serie Kingdom Hearts è in arrivo su PC tramite Epic Games Store"
Recenti/prossime uscite
Final Fantasy XVI
22.06.2023   PS5
Final Fantasy VII Ever Crisis
07.09.2023   iOS | Android
Dragon Quest Trasures
14.07.2023   PC
Fullmetal Alchemist Mobile
2023   iOS | Android
Dragon Quest Keshi Keshi
2023   iOS | Android
Dragon Quest III Remake HD-2D
2023   ???
Infinity Strash – DQ: The Adventure of Dai
28.09.2023   PS4 | PS5 | NSW | PC | XBX
Dragon Quest Monsters: Il principe oscuro
01.12.2023   NSW
Kingdom Hearts Missing-Link
2024   iOS | Android
Final Fantasy VII Rebirth
29.02.2024   PS5
Dragon Quest XII: The Flames of Fate
???
Kingdom Hearts IV
???