Lo scorso 4 settembre The Last Remnant, RPG di casa Square Enix uscito nel 2009 su Xbox 360 e PC, è stato rimosso da tutti i negozi fisici e digitali, inclusa la piattaforma Steam. Una decisione, questa, annunciata senza spiegazioni dalla stessa Square. Il vero motivo, che molti fan avevano subito indovinato, è stato svelato oggi: entro la fine di quest'anno uscirà su PlayStation 4 The Last Remnant Remastered, versione rimasterizzata del gioco che fino ad ora non era mai uscito su una console targata Sony.
Last Remnant Remastered, spiega Square Enix, conterrà tutti gli elementi aggiuntivi della versione PC, utilizzerà un nuovo motore di gioco e godrà ovviamente di una più alta risoluzione grafica. "Non ci saranno nuovi contenuti – ha detto il director Kouichirou Sakamoto in un'intervista -. Questa versione include tutti gli elementi che furono aggiunti nel porting per PC. Oltre a ciò, abbiamo predisposto un'opzione per velocizzare gli spostamenti sul campo. Inoltre, abbiamo aumentato il numero degli slot di salvataggio. Penso che entrambe queste cose siano utili nel gameplay. Abbiamo cambiato il motore di rendering per questo remaster (da Unreal Engine 3 ad Unreal Engine 4) e abbiamo effettuato aggiustamenti a cose quali il modo in cui la luce viene resa, gli effetti, ecc. Inoltre, abbiamo implementato qualche miglioramento sotto il profilo dei dettagli, ad esempio cambiando i font e ridisegnando tutte le icone dei personaggi in battaglia. Spero che tutti apprezzeranno questo titolo dopo la sua rinascita".
Ecco il teaser trailer del gioco, seguito dai primi screenshot ufficiali e da nuovo artwork realizzato da Yusuke Naora, direttore artistico del gioco originale.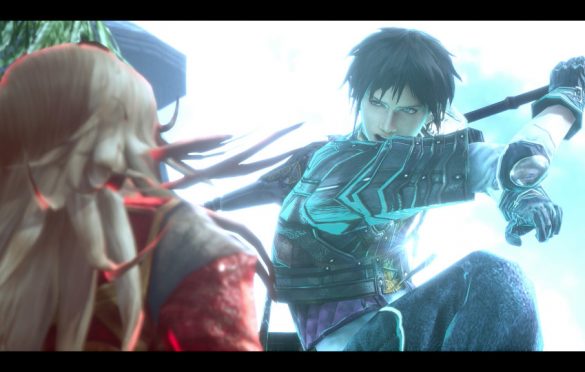 The Last Remnant Remastered è ambientato in un mondo in cui esistono i Remnant, antichi artefatti che donano poteri misteriosi a chi li possiede. Questi oggetti alterarono l'equilibrio del mondo e diedero origine ad un'epoca di costante conflitto tra chi deteneva il potere e chi obbediva. In questo mondo devastato dalla guerra, i giocatori seguiranno il viaggio di un giovane uomo determinato a scoprire la verità.
Square Enix ospiterà una trasmissione speciale dedicata al gioco il 22 settembre, nell'ambito del Tokyo Game Show. Saranno presenti Hiroshi Takai (direttore originale), Kouichirou Sakamoto (direttore del remaster), Asami Katada (project assistant del remaster), Yusuke Naora e altri.
The Last Remnant Remastered sarà pubblicato su PlayStation Store (quindi esclusivamente in digitale) il prossimo 6 dicembre, in simultanea mondiale.
Zell
Il mio vero nome è Stefano e sono nato nello stesso anno di uscita del primo Final Fantasy. Nel 2000 ho aperto un sito su Final Fantasy VIII, ignaro del fatto che avrei condannato buona parte della mia vita a parlare dei giochi targati Square (per ora senza rimpianti). Videogiocatore dai tempi dell'Amiga 500, amo la musica, i libri gialli e thriller e soffro di dipendenza da serie TV. Contrariamente agli stereotipi legati ai fan di Final Fantasy, non sono un fan né dei manga né degli anime e il mio genere preferito non sono i giochi di ruolo bensì... Guarda dietro di te! Una scimmia a tre teste!
Recenti/prossime uscite
Final Fantasy XVI
22.06.2023   PS5
Final Fantasy VII Ever Crisis
07.09.2023   iOS | Android
Dragon Quest Trasures
14.07.2023   PC
Fullmetal Alchemist Mobile
2023   iOS | Android
Dragon Quest Keshi Keshi
2023   iOS | Android
Dragon Quest III Remake HD-2D
2023   ???
Infinity Strash – DQ: The Adventure of Dai
28.09.2023   PS4 | PS5 | NSW | PC | XBX
Dragon Quest Monsters: Il principe oscuro
01.12.2023   NSW
Kingdom Hearts Missing-Link
2024   iOS | Android
Final Fantasy VII Rebirth
29.02.2024   PS5
Dragon Quest XII: The Flames of Fate
???
Kingdom Hearts IV
???