Square Enix ha appena annunciato a sorpresa delle nuove date per il Kingdom Hearts Orchestra -World Tour-, che stavolta farà tappa anche a Milano!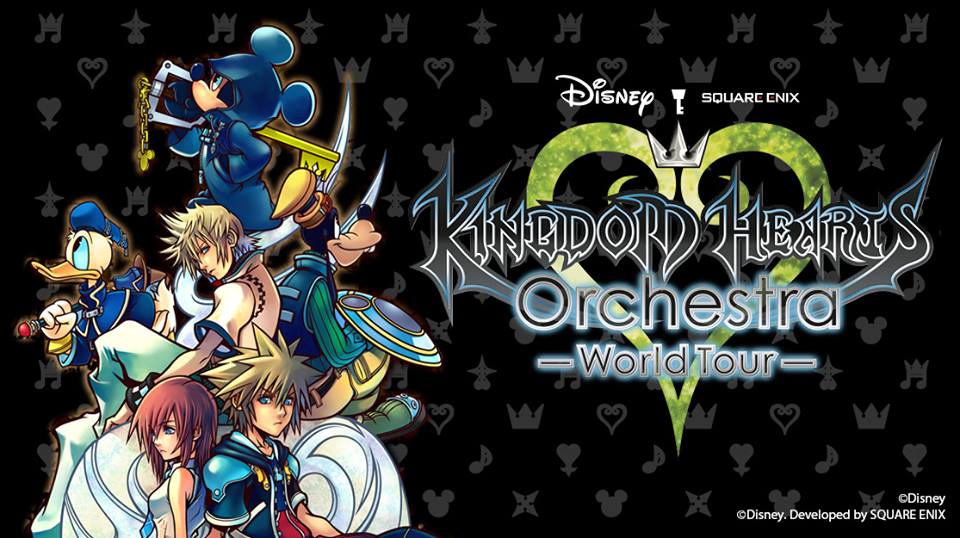 Il tour di concerti – che riproporrà la stessa scaletta di quello dello scorso anno – riprenderà il prossimo giugno e si concluderà a ottobre. L'unica differenza è che questa volta toccherà città differenti, ed includerà anche una tappa al Teatro Dal Verme di Milano il 22 settembre!
Inoltre, questa sarà l'ultima serie di concerti prima di un rinnovamento in arrivo nel 2019, che porterà ad una modifica della scaletta per includere anche i brani di Kingdom Hearts III, il cui arrivo è previsto per fine anno.
Anche i souvenir acquistabili prima o dopo il concerto saranno gli stessi dello scorso anno, che potete vedere di seguito.
Le prevendite per la tappa di Milano saranno disponibili già dalle ore 12:00 del 13 marzo sul sito ufficiale di TicketOne. I prezzi delle diverse tiplogie di biglietto sono ancora sconosciuti e non si sa ancora se Yoko Shimomura sarà presente o meno alla data italiana del tour; tuttavia, è già stato confermato che sarà presente in alcune tappe e che, come l'anno scorso, i fan avranno la possibilità di incontrarla previo acquisto di un biglietto VIP. Per i dettagli sulle altre date e su come acquistare i relativi biglietti cliccate qui.
UPDATE: TicketOne ha confermato la possibilità di acquistare un "VIP PACK" che include Meet & Greet dopo lo spettacolo con la compositrice Yoko Shimomura, per foto e autografo con dedica!
Zell
Il mio vero nome è Stefano e sono nato nello stesso anno di uscita del primo Final Fantasy. Nel 2000 ho aperto un sito su Final Fantasy VIII, ignaro del fatto che avrei condannato buona parte della mia vita a parlare dei giochi targati Square (per ora senza rimpianti). Videogiocatore dai tempi dell'Amiga 500, amo la musica, i libri gialli e thriller e soffro di dipendenza da serie TV. Contrariamente agli stereotipi legati ai fan di Final Fantasy, non sono un fan né dei manga né degli anime e il mio genere preferito non sono i giochi di ruolo bensì... Guarda dietro di te! Una scimmia a tre teste!
Recenti/prossime uscite
Final Fantasy XVI
22.06.2023   PS5
Final Fantasy VII Ever Crisis
07.09.2023   iOS | Android
Dragon Quest Trasures
14.07.2023   PC
Fullmetal Alchemist Mobile
2023   iOS | Android
Dragon Quest Keshi Keshi
2023   iOS | Android
Dragon Quest III Remake HD-2D
2023   ???
Infinity Strash – DQ: The Adventure of Dai
28.09.2023   PS4 | PS5 | NSW | PC | XBX
Dragon Quest Monsters: Il principe oscuro
01.12.2023   NSW
Kingdom Hearts Missing-Link
2024   iOS | Android
Final Fantasy VII Rebirth
29.02.2024   PS5
Dragon Quest XII: The Flames of Fate
???
Kingdom Hearts IV
???