Square Enix ha appena annunciato l'arrivo della versione PC di Final Fantasy XII: The Zodiac Age, che sarà disponibile su Steam dal prossimo 1° febbraio.
Oltre ad avere tutte le caratteristiche della versione PS4, la versione PC supporterà i 60 FPS e sarà compatibile con i monitor UltraWide in 21:9. Inoltre, sarà possibile scegliere tra le musiche di sottofondo del gioco originale, la loro versione riarrangiata e la colonna sonora originale. Infine, ci saranno un'opzione per massimizzare i punti licenza e i guil, oltre a una modalità Nuovo gioco – (meno) in cui i personaggi non acquisiranno esperienza.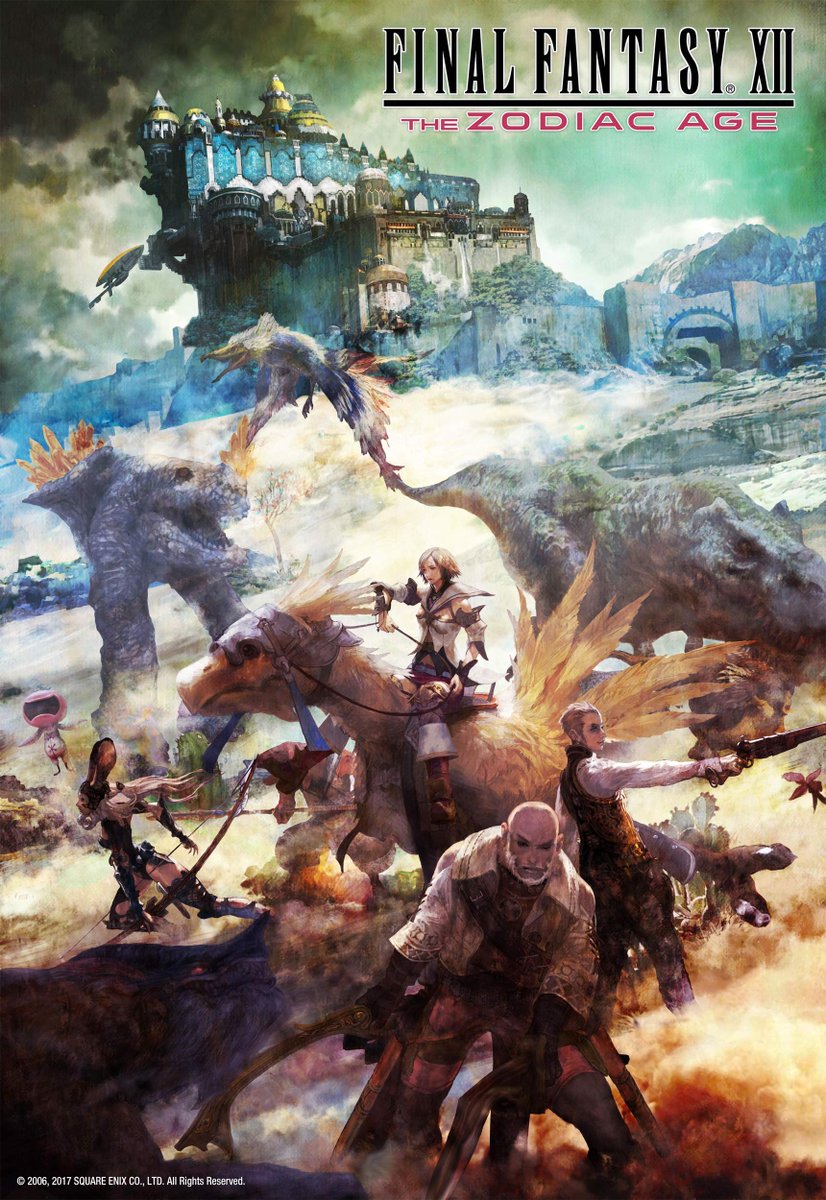 Anche la versione PC godrà di una Collector's Edition, acquistabile esclusivamente dallo Square Enix Online Store al prezzo di 149,99 dollari (e presumibilmente 149,99 euro da noi). Questa includerà un codice per scaricare il gioco da Steam e un CD con alcune tracce tratte dalla colonna sonora del gioco, contenuti all'interno di una steelbook esclusiva raffigurante un artwork di Akihiko Yoshida. Inoltre, proprio come nell'edizione per PS4, saranno presenti sei carte raffiguranti Ivalice e i protagonisti del gioco e un set di statue raffiguranti i busti dei Giudici Magister.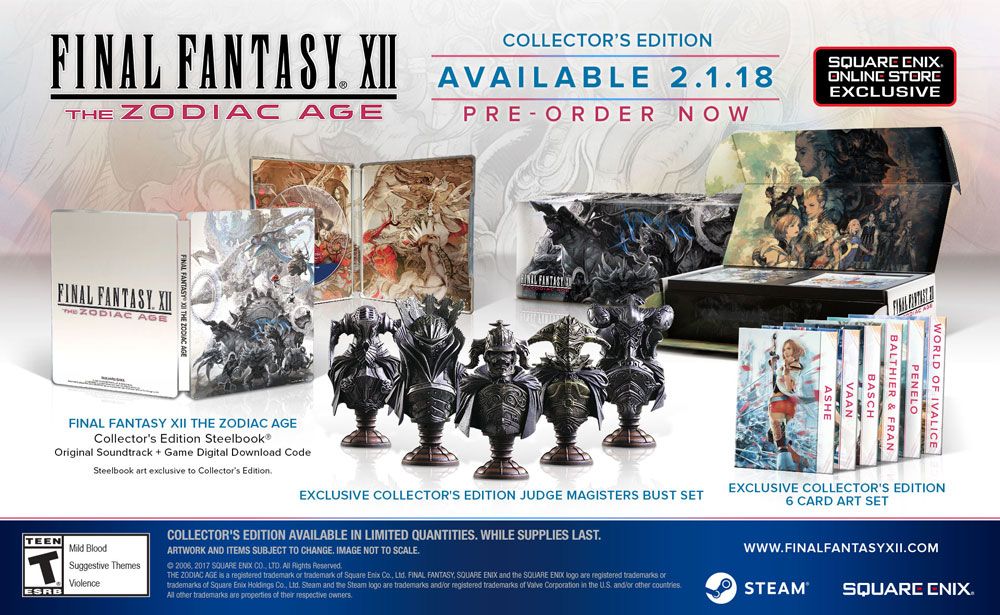 Per maggiori informazioni sul gioco, potete visitare la pagina ufficiale di Steam cliccando qui.
Zell
Il mio vero nome è Stefano e sono nato nello stesso anno di uscita del primo Final Fantasy. Nel 2000 ho aperto un sito su Final Fantasy VIII, ignaro del fatto che avrei condannato buona parte della mia vita a parlare dei giochi targati Square (per ora senza rimpianti). Videogiocatore dai tempi dell'Amiga 500, amo la musica, i libri gialli e thriller e soffro di dipendenza da serie TV. Contrariamente agli stereotipi legati ai fan di Final Fantasy, non sono un fan né dei manga né degli anime e il mio genere preferito non sono i giochi di ruolo bensì... Guarda dietro di te! Una scimmia a tre teste!
Recenti/prossime uscite
Final Fantasy XVI
22.06.2023   PS5
Final Fantasy VII Ever Crisis
07.09.2023   iOS | Android
Dragon Quest Trasures
14.07.2023   PC
Fullmetal Alchemist Mobile
2023   iOS | Android
Dragon Quest Keshi Keshi
2023   iOS | Android
Dragon Quest III Remake HD-2D
2023   ???
Infinity Strash – DQ: The Adventure of Dai
28.09.2023   PS4 | PS5 | NSW | PC | XBX
Dragon Quest Monsters: Il principe oscuro
01.12.2023   NSW
Kingdom Hearts Missing-Link
2024   iOS | Android
Final Fantasy VII Rebirth
29.02.2024   PS5
Dragon Quest XII: The Flames of Fate
???
Kingdom Hearts IV
???