In occasione della Milan Games Week, manifestazione videoludica che si terrà a Milano dal 29 settembre al primo ottobre, Ichiro Hazama (producer di Dissidia Final Fantasy NT) offrirà uno sguardo approfondito sullo sviluppo del gioco, incontrerà i fan e sfiderà i più audaci tra quest'ultimi in un'area dedicata, all'interno del Padiglione 12.
Di seguito il comunicato stampa ufficiale:
DISSIDIA FINAL FANTASY NT ARRIVA ALLA
MILAN GAMES WEEK 2017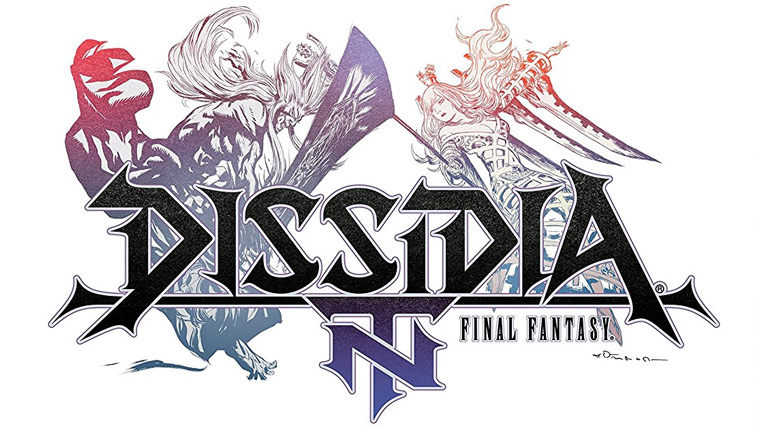 IL PRODUCER, ICHIRO HAZAMA, INCONTRERÀ I FAN E LA STAMPA
IL 29 E IL 30 SETTEMBRE 
Milano, 27 settembre 2017 – Preparatevi a darvi battaglia con un cast di eroi leggendari, Koch Media e Square Enix Ltd., porteranno DISSIDIA® FINAL FANTASY® NT a Milan Games Week 2017. I visitatori potranno competere in epiche battaglie 3v3 ed incontrare il producer Ichiro Hazama!
Il 29 ed il 30 settembre i fan e la stampa potranno sfidarsi in combattimenti mozzafiato nei panni di alcuni dei personaggi più amati della serie FINAL FANTASY.
Ecco il programma nel dettaglio:
Venerdì, 29 settembre – ore 16.00 presso "Area Dissidia Final Fantasy NT" Padiglione 12: Torneo riservato alla stampa 
Presso l'area Dissidia Final Fantasy NT, Padiglione 12, alcuni esponenti della stampa specializzata, grandi giocatori e fan della serie, si daranno battaglia divisi in 8 team, 3 contro 3, per aggiudicarsi la vittoria. Solo i primi 3 team verranno premiati, ed il primo classificato, oltre ad ottenere un ricco bottino, avrà la possibilità di sfidare Ichiro Hazama nel grande match finale.
Sabato, 30 settembre – ore 11.45 presso Sala Gemini ingresso Porta EST: Conferenza stampa con Ichiro Hazama "Dissidia Final Fantasy NT: Bringing Legends to the Arena"
Ichiro Hazama condurrà uno speciale approfondimento sullo sviluppo del suo ultimo grande progetto, Dissidia Final Fantasy NT, in un'interessante presentazione di 45 minuti per i visitatori di Milan Games Week alle 11:45 in Sala Gemini.
Sabato, 30 settembre – ore 15.00 presso "Area Dissidia Final Fantasy NT" Padiglione 12: Community Event 
Sabato pomeriggio invece, nell'area Dissidia Final Fantasy NT alcuni fortunati visitatori selezionati, avranno l'incredibile opportunità di incontrare e sfidare Ichiro Hazama, il producer di DISSIDIA FINAL FANTASY NT. Anche in questa occasione sarà possibile fare delle domande per soddisfare le proprie curiosità sul gioco.
DISSIDIA FINAL FANTASY NT sarà disponibile in Europa a partire dal 30 gennaio 2018, in esclusiva per PlayStation®4. Per maggiori informazioni su DISSIDIA FINAL FANTASY NT, visita: www.dissidiafinalfantasynt.com.
Zell
Il mio vero nome è Stefano e sono nato nello stesso anno di uscita del primo Final Fantasy. Nel 2000 ho aperto un sito su Final Fantasy VIII, ignaro del fatto che avrei condannato buona parte della mia vita a parlare dei giochi targati Square (per ora senza rimpianti). Videogiocatore dai tempi dell'Amiga 500, amo la musica, i libri gialli e thriller e soffro di dipendenza da serie TV. Contrariamente agli stereotipi legati ai fan di Final Fantasy, non sono un fan né dei manga né degli anime e il mio genere preferito non sono i giochi di ruolo bensì... Guarda dietro di te! Una scimmia a tre teste!
Recenti/prossime uscite
Legend of Mana
24.06.2021   PS4 | NSW | PC
Trials of Mana
15.07.2021 iOS | Android
NEO: The World Ends with You
27.07.2021   PS4 | NSW
Estate 2021  Epic Store
NieR Re[in]carnation
28.07.2021   iOS | Android
Final Fantasy (Pixel Remaster)
28.07.2021   Steam
29.07.2021   iOS | Android
Final Fantasy II (Pixel Remaster)
28.07.2021   Steam
29.07.2021   iOS | Android
Final Fantasy III (Pixel Remaster)
28.07.2021   Steam
29.07.2021   iOS | Android
Life is Strange: True Colors
10.09.2021
PC | PS4 | PS5 | XB1 | XSX | NSW | Stadia
Life is Strange Remastered Collection
30.09.2021
PC | PS4 | XB1 | XSX | NSW | Stadia
Marvel's Guardians of the Galaxy
26.10.2021
PC | PS4 | PS5 | XB1 | XSX | GFN
Final Fantasy XIV: Endwalker
23.11.2021   PS4 | PS5 | PC
DQ The Adventure of Dai: A Hero's Bonds
Autunno 2021   iOS | Android
Final Fantasy VII The First Soldier
2021   iOS | Android
Final Fantasy VII Ever Crisis
2022   iOS | Android
Project Triangle Strategy
2022   NSW
Babylon's Fall
2022   PS5 | PS4 | PC
Stranger of Paradise FF Origin
2022   PC | XB1 | SXS | PS4 | PS5
Forspoken
2022   PS5 | PC
Echoes of Mana
2022 iOS | Android