Square Enix ha pubblicato oggi a sorpresa un breve racconto dal titolo Final Fantasy XV Prologo ~Strade che si dividono~ (titolo originale 「ファイナルファンタジーXV プロローグ ~旅立つ者、残る者~」, ovvero Final Fantasy XV Prologo ~Coloro che partono, coloro che restano~). Nel caso in cui non lo abbiate già intuito, è la trascrizione del drama CD incluso come bonus nelle edizioni Deluxe e Ultimate Collector's di FFXV in Giappone.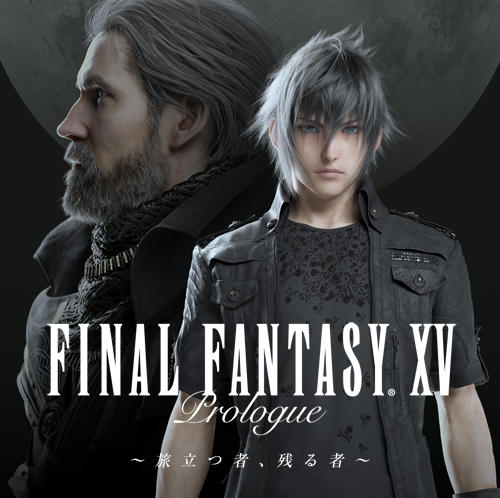 (Copertina del drama CD giapponese)
Lo scopo di questo prologo, ambientato durante gli avvenimenti del film Kingsglaive: FFXV, è quello di raccontarci le vicende precedenti alla partenza di Noctis da Insomnia, arrivando fino alla mattina della partenza e interrompendosi proprio dove inizia il gioco.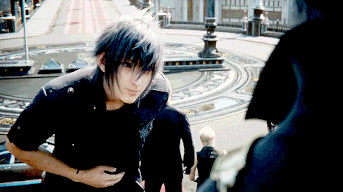 Potete scaricare il racconto, completamente in italiano e in formato PDF, cliccando qui. Buona lettura!
Final Fantasy XV è disponibile in tutto il mondo per PS4 e Xbox One.
Nao
Mi chiamo Luca e dal 2009 aiuto Stefano con il sito per passione, in particolar modo per quanto riguarda le notizie e i social. Ho iniziato a considerare i videogiochi una passione intorno al 2006, anno in cui ho scoperto quello che ancora oggi è uno dei miei personaggi videoludici preferiti di sempre: Lara Croft. I miei generi preferiti sono i JRPG, gli action adventure, le avventure grafiche e gli horror.
Recenti/prossime uscite
Final Fantasy XVI
22.06.2023   PS5
Final Fantasy VII Ever Crisis
07.09.2023   iOS | Android
Dragon Quest Trasures
14.07.2023   PC
Fullmetal Alchemist Mobile
2023   iOS | Android
Dragon Quest Keshi Keshi
2023   iOS | Android
Dragon Quest III Remake HD-2D
2023   ???
Infinity Strash – DQ: The Adventure of Dai
28.09.2023   PS4 | PS5 | NSW | PC | XBX
Dragon Quest Monsters: Il principe oscuro
01.12.2023   NSW
Kingdom Hearts Missing-Link
2024   iOS | Android
Final Fantasy VII Rebirth
29.02.2024   PS5
Dragon Quest XII: The Flames of Fate
???
Kingdom Hearts IV
???