Ancora Final Fantasy Versus XIII, ancora rumor. Questa volta la bomba è sganciata dal portale francese GameBlog che, grazie ad una fonte "vicina a Square Enix", si dice "in grado di confermare l'arrivo di Final Fantasy Versus XIII su PS3 e… PS4".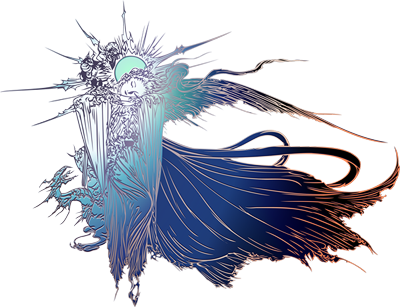 Secondo le informazioni nelle mani del sito francese, lo sviluppo della versione PS4 del gioco sarebbe iniziato quasi due anni fa. FF Versus XIII, al quale nel frattempo è stato affibbiato il titolo di vaporware, ha visto uno sviluppo lungo e travagliato, ma non è mai stato cancellato, come confermato a più riprese dalla stessa Square Enix.
Se la notizia si rivelasse fondata, i fan che attendono il gioco dal lontano 2006 non sarebbero costretti ad acquistare una nuova console; al tempo stesso, gli acquirenti della PS4 potrebbero giocare al medesimo titolo, probabilmente godendo di una qualità grafica migliore.
GameBlog aggiunge infine che il porting del gioco su PS4 sarebbe stato reso possibile dal contributo finanziario della Sony. Se ciٍ fosse vero, non vi sarebbero più dubbi circa l'esclusività di FF Versus XIII per il monolite nero della celebre società giapponese.
Per l'ennesima volta, vi ricordiamo l'appuntamento con l'E3 2013 del prossimo giugno: secondo quanto promesso da Shinji Hashimoto, per allora verrà svelato il Final Fantasy in sviluppo per PS4, che secondo le indiscrezioni potrebbe essere proprio Final Fantasy Versus XIII.
Zell
Il mio vero nome è Stefano e sono nato nello stesso anno di uscita del primo Final Fantasy. Nel 2000 ho aperto un sito su Final Fantasy VIII, ignaro del fatto che avrei condannato buona parte della mia vita a parlare dei giochi targati Square (per ora senza rimpianti). Videogiocatore dai tempi dell'Amiga 500, amo la musica, i libri gialli e thriller e soffro di dipendenza da serie TV. Contrariamente agli stereotipi legati ai fan di Final Fantasy, non sono un fan né dei manga né degli anime e il mio genere preferito non sono i giochi di ruolo bensì... Guarda dietro di te! Una scimmia a tre teste!
Recenti/prossime uscite
Final Fantasy XVI
22.06.2023   PS5
Final Fantasy VII Ever Crisis
07.09.2023   iOS | Android
Dragon Quest Trasures
14.07.2023   PC
Fullmetal Alchemist Mobile
2023   iOS | Android
Dragon Quest Keshi Keshi
2023   iOS | Android
Dragon Quest III Remake HD-2D
2023   ???
Infinity Strash – DQ: The Adventure of Dai
28.09.2023   PS4 | PS5 | NSW | PC | XBX
Dragon Quest Monsters: Il principe oscuro
01.12.2023   NSW
Kingdom Hearts Missing-Link
2024   iOS | Android
Final Fantasy VII Rebirth
29.02.2024   PS5
Dragon Quest XII: The Flames of Fate
???
Kingdom Hearts IV
???