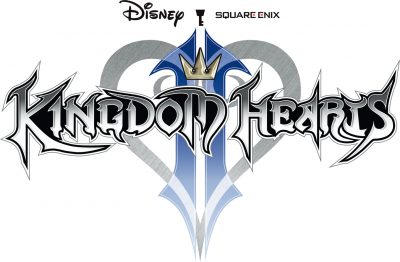 Team di sviluppo:
Produttore esecutivo: Shinji Hashimoto
Regia: Tetsuya Nomura
Sceneggiatura: Kazushige Nojima
Design combattimenti: Yuuichi Kanemori
Musiche: Yoko Shimomura
Design dei personaggi: Tetsuya Nomura
Date di uscita:

JAP
USA
EUR
PlayStation 2
22-12-2005
28-03-2006
29-09-2006
PlayStation 3
02-10-2014
02-12-2014
05-12-2014
PlayStation 4
28-03-2017
28-03-2017
31-03-2017
PC (Epic Store)
30-03-2021
30-03-2021
30-03-2021
"L'Oscurità non conquisterà mai i nostri cuori."
Preparati a combattere insieme ai tuoi eroi in uno scontro epico contro i malvagi Heartless. Viaggia con Sora, Paperino e Pippo attraverso i meravigliosi scenari Disney, fra cui Il Re Leone, La Bella e la Bestia, Tron e tanti altri, sconfiggi l'oscurità che li opprime grazie alle tue abilità speciali e alla magia! Vivi un'avventura indimenticabile assieme a un cast d'eccezione, con oltre cento personaggi Disney e ospiti davvero speciali!
Kingdom Hearts II fu annunciato da Square Enix nel 2003, per poi uscire in Giappone nel 2005. Il gioco, ad oggi, ha venduto più di 4 milioni di copie in tutto il mondo.
La storia prende il via ad un anno di distanza dagli eventi del primo Kingdom Hearts, ossia immediatamente dopo la conclusione di Chain of Memories. Il giocatore viene calato nei panni di Roxas, un nuovo personaggio la cui identità è sconosciuta. Apparentemente, il ragazzo è legato profondamente a Sora e alla misteriosa Organizzazione XIII. Dopo un lungo capitolo introduttivo, l'attenzione si sposta su Sora, che è molto cresciuto durante il suo sonno nel Castello dell'Oblio. Sora, Pippo e Paperino si troveranno ad intraprendere una nuova avventura per sventare i piani dell'Organizzazione XIII e ricongiungersi ai loro vecchi amici.
Il gameplay di KHII è una semplice evoluzione di quello del gioco originale: visuale in terza persona, combattimenti in tempo reale, menu delle azioni in basso a sinistra e via dicendo. Una delle novità, tuttavia, è rappresentata dai Comandi di Reazione, attivabili premendo il pulsante Triangolo al momento giusto, per schivare attacchi o infliggere colpi particolari, specialmente ai boss del gioco. Un'altra aggiunta è la Barra Turbo, grazie alla quale possono essere attivate le cosiddette Fusioni Turbo: queste permettono a Sora di unirsi a Pippo e Paperino per un periodo di tempo limitato, durante il quale il protagonista assume particolari capacità. Come nel precedente capitolo, Sora può invocare alcuni personaggi Disney in battaglia, consumando la Barra Turbo anziché gli MP.
Ancora una volta, ovviamente, il gioco permette di visitare una gran quantità di mondi Disney, vecchi e nuovi: alcune novità sono rappresentate dalla Terra dei Dragoni (Mulan), il Castello della Bestia (La Bella e la Bestia), Le Terre del Branco (Il Re Leone) e Port Royal (La Maledizione della Prima Luna).
Kingdom Hearts II, come l'episodio originale, fu riproposto in una versione riveduta e corretta intitolata Final Mix+. Questa versione fu accompagnata dal DVD di Kingdom Hearts Re:Chain of Memories, remake per PS2 del capitolo uscito per GBA.