Dopo aver riscosso un enorme successo lo scorso settembre, la serie di concerti orchestrali dedicati alla serie di Kingdom Hearts tornerà il 5 ottobre 2019 a Milano, questa volta al Teatro degli Arcimboldi, con la nuova edizione intitolata Kingdom Hearts Orchestra -World of Tres-. Ad annunciarlo è stato il director della serie, Tetsuya Nomura, nel tweet odierno per il conto alla rovescia all'uscita di Kingdom Hearts III. Nello stesso messaggio, Nomura ha precisato che la scaletta del concerto includerà molti brani provenienti proprio dalla colonna sonora del terzo capitolo.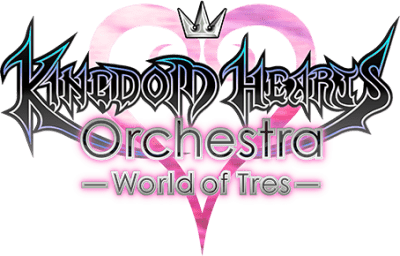 Il tour prenderà il via il 27 aprile a Tokyo e toccherà in tutto diciassette città sparse in quattro continenti, fino a concludersi il 30 novembre a Osaka. Per un elenco di tutte le tappe, fate clic qui.
Nel proprio comunicato, Square Enix ha sottolineato che i concerti della Kingdom Hearts Orchestra negli ultimi due anni hanno visto la partecipazione di oltre 80.000 spettatori. Anche questa volta, alle spalle dei musicisti e del coro saranno proiettate scene provenienti dai vari titoli della serie, assemblate ad hoc per l'evento.
Come già detto, la tappa milanese del Kingdom Hearts Orchestra -World of Tres- si svolgerà sabato 5 ottobre 2019, per la precisione dalle ore 20:00 alle ore 22:30. I biglietti potranno essere acquistati su TicketOne a partire dal 12 febbraio, data di apertura delle prevendite.
Kingdom Hearts III sarà disponibile in Nord America e in Europa dal 29 gennaio, per PS4 e Xbox One.
Zell
Il mio vero nome è Stefano e sono nato nello stesso anno di uscita del primo Final Fantasy. Nel 2000 ho aperto un sito su Final Fantasy VIII, ignaro del fatto che avrei condannato buona parte della mia vita a parlare dei giochi targati Square (per ora senza rimpianti). Videogiocatore dai tempi dell'Amiga 500, amo la musica, i libri gialli e thriller e soffro di dipendenza da serie TV. Contrariamente agli stereotipi legati ai fan di Final Fantasy, non sono un fan né dei manga né degli anime e il mio genere preferito non sono i giochi di ruolo bensì... Guarda dietro di te! Una scimmia a tre teste!
Recenti/prossime uscite
Various Daylife
23.01.2023   iOS | Android
Forspoken
24.01.2023   PS5 | PC
Life is Strange 2
02.02.2023   NSW
Theatrhythm Final Bar Line
16.02.2023   NSW| PS4 | PS5
Octopath Traveler II
24.02.2023   NSW | PS4 | PS5 | PC
Final Fantasy I-VI (Pixel Remaster)
Primavera 2023   NSW| PS4
Final Fantasy XVI
22.06.2023   PS5
???   PC
Front Mission 2: Remake
2023   NSW
Final Fantasy VII Ever Crisis
Estate 2023   iOS | Android
Kingdom Hearts Missing-Link
2023   iOS | Android
Fullmetal Alchemist Mobile
2023   iOS | Android
Dragon Quest Keshi Keshi
2023   iOS | Android
Dragon Quest III Remake HD-2D
2023   ???
Infinity Strash – DQ: The Adventure of Dai
2023   PS4 | NSW
Final Fantasy VII Rebirth
Inverno 2023/24   PS5
Front Mission 3: Remake
???   NSW
Dragon Quest XII: The Flames of Fate
???
Kingdom Hearts IV
???