Square Enix ha mandato in onda oggi una diretta speciale dedicata a Dissidia Final Fantasy durante la quale sono stati fatti vari annunci a sorpresa. Innanzitutto, è stato annunciato che Ace da Final Fantasy Type-0 sarà un nuovo personaggio giocabile in Dissidia Final Fantasy Arcade.
Questo nuovo personaggio sarà accompagnato da un contenuto aggiuntivo intitolato Battaglia tra Dei che servirà ad introdurre due nuove divinità nell'universo di Dissidia: Spiritus (CV: Issei Takahashi) e Materia (CV: Erina Mano).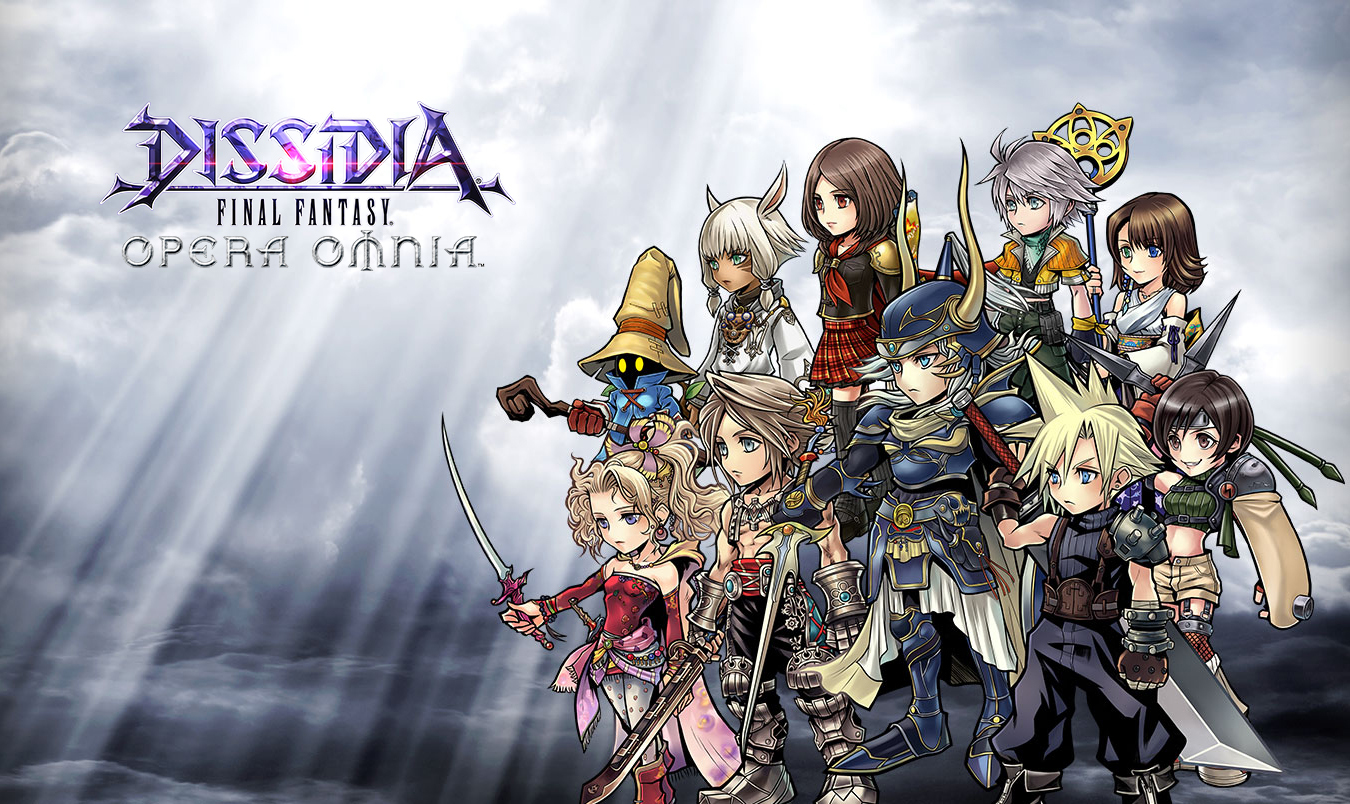 L'annuncio che ha sorpreso di più i fan è stato però quello di un nuovo gioco per dispositivi iOS e Android, intitolato Dissidia Final Fantasy Opera Omnia. A differenza degli altri titoli facenti parte dell'universo di Dissidia, Opera Omnia presenterà un sistema di combattimento a turni e dei personaggi mai apparsi prima d'ora all'interno della serie, tra cui Rem (Type-0), Vivi (FFIX), Hope (FFXIII), Yuffie (FFVII), Penelo (FFXII), Sazh (FFXIII), Seifer (FFVIII), Raijin (FFVIII), Fujin (FFVIII), Seymour (FFX) e Steiner (FFIX).
Dissidia Final Fantasy Opera Omnia sarà disponibile in Giappone entro fine anno e per il momento non è prevista una localizzazione del gioco per l'Occidente. Continuate a seguirci per ulteriori aggiornamenti!
Nao
Mi chiamo Luca e dal 2009 aiuto Stefano con il sito per passione, in particolar modo per quanto riguarda le notizie e i social. Ho iniziato a considerare i videogiochi una passione intorno al 2006, anno in cui ho scoperto quello che ancora oggi è uno dei miei personaggi videoludici preferiti di sempre: Lara Croft. I miei generi preferiti sono i JRPG, gli action adventure, le avventure grafiche e gli horror.
Recenti/prossime uscite
Final Fantasy XVI
22.06.2023   PS5
Final Fantasy VII Ever Crisis
07.09.2023   iOS | Android
Dragon Quest Trasures
14.07.2023   PC
Fullmetal Alchemist Mobile
2023   iOS | Android
Dragon Quest Keshi Keshi
2023   iOS | Android
Dragon Quest III Remake HD-2D
2023   ???
Infinity Strash – DQ: The Adventure of Dai
28.09.2023   PS4 | PS5 | NSW | PC | XBX
Dragon Quest Monsters: Il principe oscuro
01.12.2023   NSW
Kingdom Hearts Missing-Link
2024   iOS | Android
Final Fantasy VII Rebirth
29.02.2024   PS5
Dragon Quest XII: The Flames of Fate
???
Kingdom Hearts IV
???