Square Enix ha finalmente annunciato i nomi dei doppiatori in lingua inglese dei personaggi di Final Fantasy XV, e l'ha fatto attraverso un video di 6 minuti contenente scene inedite tratte dal gioco e interviste ai vari attori.
Il video contiene potenziali spoiler, perciò riportiamo più in basso i nomi dei vari doppiatori con i rispettivi personaggi.
Jim Pirri (Mirror's Edge: Catalyst, I pinguini di Madagascar):
Re Regis Lucis Caelum
Ray Chase (Xenoblade Chronicles X, Killer Instinct):
Noctis Lucis Caelum
Robbie Daymond (Sailor Moon, TMNT: Mutants in Manhattan):
Prompto Argentum
Adam Croasdell (L'Ombra di Mordor, Reign, NCIS, Once Upon a Time):
Ignis Scientia
Chris Parson (Overwatch, Assassin's Creed: Revelations, Rango):
Gladiolus Amicitia
Amy Shiels (Twin Peaks, Call of Duty: Black Ops):
Lunafreya Nox Fleuret
Darin De Paul (Overwatch, Doom, Star Wars: The Old Republic):
Ardyn Izunia (anche in Kingsglaive: Final Fantasy XV)
Matthew Mercer (Overwatch, Resident Evil, Fallout 4):
Cor Leonis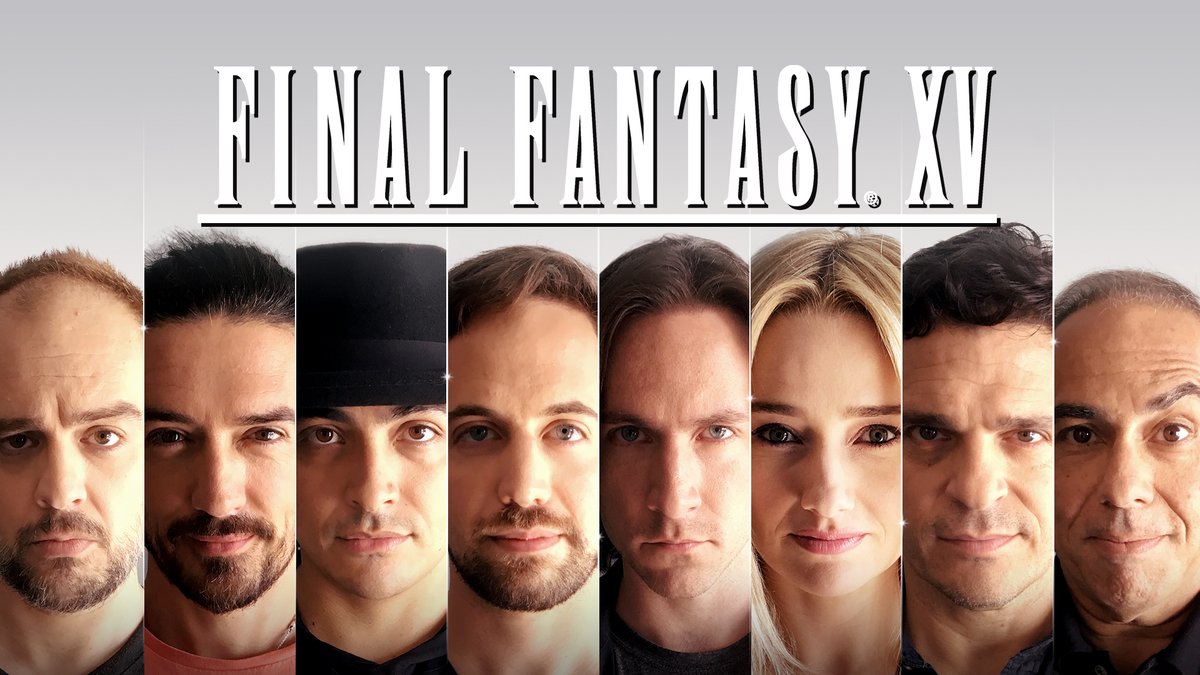 È stato inoltre annunciato che Kari Wahlgren (Rick and Morty, Kung Fu Panda: Mitiche avventure), che non compare nel video, presterà la propria voce ad Aranea Highwind.
Secondo IMDb, inoltre, D.C. Douglas presterebbe la propria voce ad un personaggio secondario presente sia nel gioco sia in A King's Tale: Weskham Armaugh.
La data di uscita di Final Fantasy XV è fissata per il 29 novembre sia su PlayStation 4 che su Xbox One.
Zell
Il mio vero nome è Stefano e sono nato nello stesso anno di uscita del primo Final Fantasy. Nel 2000 ho aperto un sito su Final Fantasy VIII, ignaro del fatto che avrei condannato buona parte della mia vita a parlare dei giochi targati Square (per ora senza rimpianti). Videogiocatore dai tempi dell'Amiga 500, amo la musica, i libri gialli e thriller e soffro di dipendenza da serie TV. Contrariamente agli stereotipi legati ai fan di Final Fantasy, non sono un fan né dei manga né degli anime e il mio genere preferito non sono i giochi di ruolo bensì... Guarda dietro di te! Una scimmia a tre teste!
Recenti/prossime uscite
NEO: The World Ends with You
27.07.2021   PS4 | NSW
28.09.2021  Epic Store
NieR Re[in]carnation
28.07.2021   iOS | Android
Final Fantasy (Pixel Remaster)
28.07.2021   Steam
29.07.2021   iOS | Android
Final Fantasy II (Pixel Remaster)
28.07.2021   Steam
29.07.2021   iOS | Android
Final Fantasy III (Pixel Remaster)
28.07.2021   Steam
29.07.2021   iOS | Android
Bravely Default II
02.09.2022   Steam
Final Fantasy IV (Pixel Remaster)
08.09.2021   Steam | iOS | Android
Life is Strange: True Colors
10.09.2021
PC | PS4 | PS5 | XB1 | XSX | Stadia
Collection of Saga
22.09.2021   iOS | Android
21.10.2021   Steam
Actraiser Renaissance
24.09.2021   NSW | PS4 | PC | iOS | Android
DQ The Adventure of Dai: A Hero's Bonds
28.09.2021   iOS | Android
Life is Strange Wavelengths (DLC)
30.09.2021
PC | PS4 | XB1 | XSX | NSW | Stadia
Marvel's Guardians of the Galaxy
26.10.2021
PC | PS4 | PS5 | XB1 | XSX | GFN
Voice of Cards: The Isle Dragon Roars
28.10.2021   NSW | PC | PS4
Final Fantasy XIV: Endwalker
23.11.2021   PS4 | PS5 | PC
Final Fantasy VII The First Soldier
2021   iOS | Android
Life is Strange Remastered Collection
01.02.2022
PC | PS4 | XB1 | XSX | NSW | Stadia
Triangle Strategy
04.03.2022   NSW
Final Fantasy VII Ever Crisis
2022   iOS | Android
Chocobo GP
2022   NSW
Babylon's Fall
2022   PS5 | PS4 | PC
Stranger of Paradise FF Origin
2022   PC | XB1 | SXS | PS4 | PS5
Forspoken
2022   PS5 | PC
Echoes of Mana
2022 iOS | Android