I più importanti siti internazionali dedicati a Final Fantasy hanno unito le forze per creare uno speciale magazine digitale indirizzato a tutti i fan della serie. Il progetto ha lo scopo di celebrare i 25 anni appena compiuti dal più famoso franchise di casa Square, e lo fa passando in rassegna non solo i principali episodi, ma anche i più importanti spin-off e i titoli più attesi. Non mancano inoltre articoli di approfondimento sugli sviluppatori, sui temi principali affrontati dai capitoli della saga, sulle colonne sonore e tante, tantissime curiosità.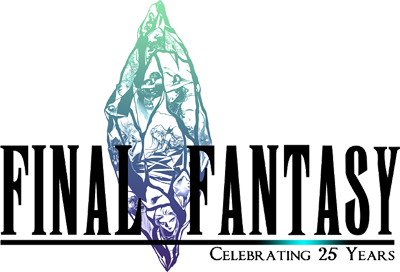 Noi di Zell's Fantasy abbiamo avuto il piacere di collaborare offrendo due articoli, uno dei quali pubblicato lo scorso novembre su queste pagine. A voi il piacere di scoprire quali sono i nostri due pezzi!
La rivista è in lingua inglese, è gratuita e puٍ essere scaricata da uno dei link proposti di seguito. Tenete presente che il file PDF pesa circa 40 MB.
PDF Standard    |   Issuu
PDF a pagina singola   |   HTML5 Gallery   | File JPG |   Flash SWF
Se vi fa piacere, date un'occhiata a questo nostro lavoro e fateci sapere che ne pensate. Buon anno e lunga vita a Final Fantasy!
Zell
Il mio vero nome è Stefano e sono nato nello stesso anno di uscita del primo Final Fantasy. Nel 2000 ho aperto un sito su Final Fantasy VIII, ignaro del fatto che avrei condannato buona parte della mia vita a parlare dei giochi targati Square (per ora senza rimpianti). Videogiocatore dai tempi dell'Amiga 500, amo la musica, i libri gialli e thriller e soffro di dipendenza da serie TV. Contrariamente agli stereotipi legati ai fan di Final Fantasy, non sono un fan né dei manga né degli anime e il mio genere preferito non sono i giochi di ruolo bensì... Guarda dietro di te! Una scimmia a tre teste!
Recenti/prossime uscite
Final Fantasy XVI
22.06.2023   PS5
Final Fantasy VII Ever Crisis
07.09.2023   iOS | Android
Dragon Quest Trasures
14.07.2023   PC
Fullmetal Alchemist Mobile
2023   iOS | Android
Dragon Quest Keshi Keshi
2023   iOS | Android
Dragon Quest III Remake HD-2D
2023   ???
Infinity Strash – DQ: The Adventure of Dai
28.09.2023   PS4 | PS5 | NSW | PC | XBX
Dragon Quest Monsters: Il principe oscuro
01.12.2023   NSW
Kingdom Hearts Missing-Link
2024   iOS | Android
Final Fantasy VII Rebirth
29.02.2024   PS5
Dragon Quest XII: The Flames of Fate
???
Kingdom Hearts IV
???